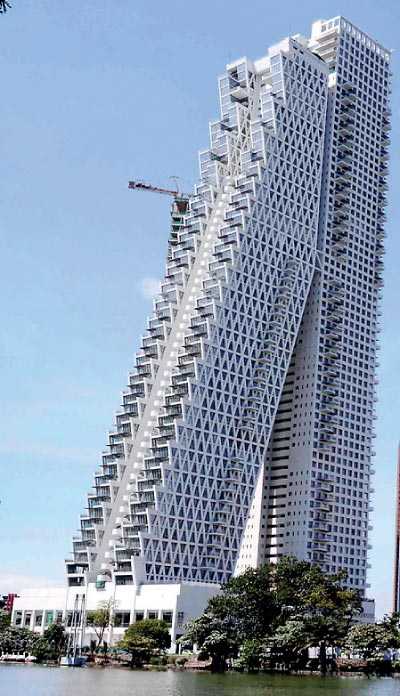 The iconic residential apartment complex Altair last week saw a fresh altercation over the delay whilst the Owners Association expressed confidence of early completion with Government supervision and support. Early last week an investor and member of the newly formed Altair Owners Association had a violent altercation with a staff member of the main contractor connected to the progress of the project.

The incident triggered multiple messages with various allegations and insinuations in social media whilst there is an ongoing dispute and legal battle between various parties including owners of developers.

The Association claimed that due to disputes, many parties were taking advantage of the rift and resultantly the project is vilified.

"The Owners Association is not a party to the dispute and will continue to ignore malicious slander whilst we focus on our sole objective to help complete the project, to have the considerable investment by citizens of this country made good and thereby settle the outstanding to local banks. We remain confident that this iconic development will soon live up to the expectations of the owners and thank the Government and the banks for their support," the Altair Owners Association said in a statement.

Around 250 individuals invested almost $ 200 million or Rs. 40 billion in the iconic Altair apartment complex in Colombo. The handover was promised for 2017. A consortium of Sri Lankan banks lent $ 25 million last year to complete the project.

Due to litigation between the developers, the project virtually ground to a halt in 2019.

To protect the interests of the owners, an Association was formed in May 2020 and around the same time, the Government appointed a Special Authorised Officer to protect the interests of the owners and the banks. Progress on the project picked up after these developments and handover to owners and settlement of the borrowings from local banks is expected in the coming months.