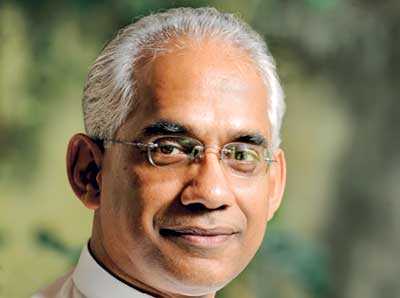 State Finance Minister Eran Wickramaratne in a statement has categorically denied claims that the Government is mulling amending the Companies Act to send the details of persons having 25% of shares in public limited companies (PLCs) to the Criminal Investigation Department (CID).
He pointed out that the amendment was a measure taken against money laundering and terrorism financing and not to provide wider powers to the CID to question directors or shareholders of private companies.
It was noted that the amendment approved by the Cabinet of Ministers recently incorporates the requirement of maintaining a register, which contains details of the beneficial interest in shares or warrants or similar interests held by any individual who owns 25% or more of the issued shares of any public limited company. Accordingly, every PLC will have to file records of such beneficial interest in the share, warrant or any other interest along with the personal details of the individual concerned with the Registrar of Companies annually along with the annual returns of the company.
Wickramaratne reiterated that the Opposition makes statements to create fear among would-be investors in Sri Lanka as a part of the sinister move to destabilise the economy when the country achieved its highest ever foreign direct investment (FDI) last year. These countermeasures were taken immediately after Sri Lanka was listed among high-risk countries for money laundering by the Inter-governmental Financial Action Task Force (FATF) and the European Union, following which Sri Lanka made a political commitment to FATF to address any technical deficiencies in countering the money laundering and counter-financing of a terrorist regime.