Tax that ranged from 5%-25% to be made standard 7.5% from 2023
Decision made following appeals from industry
---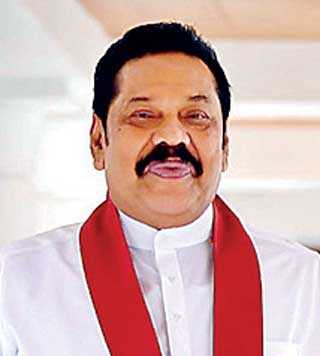 Prime Minister Mahinda Rajapaksa
---
Prime Minister Mahinda Rajapaksa has given approval to waive off the entertainment tax on the local cinema industry for this year and the next to provide support to a sector hard-hit by COVID-19, his office said yesterday.

The Prime Minister's Office stated that Prime Minister Rajapaksa, who is also the Finance Minister, took the decision considering the requests made to him by industry representatives. Despite the Government permitting cinemas to open from 1 January, crowds have been sparse.
Accordingly, all relevant line ministries, including the Finance Ministry, has granted permission to waive off the entertainment tax from cinemas operating around the country during 2021 - 2022.
In addition, the entertainment tax on the cinema industry will be lowered to 7.5% from 2023 onwards in an effort to provide further support, the statement said.

Up until now, the entertainment tax on cinemas ranged from 5% - 25%. However, under the new decision, the entertainment tax will be levied at 7.5% throughout the country.

Public Services Ministry Secretary J.J. Ratnasiri and Cultural Affairs Ministry Secretary Prof. Kapila Gunawardena, have also given their approval for the decision.