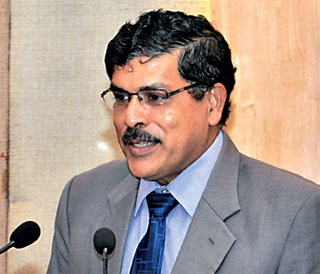 Tourism Ministry Secretary S. Hettiarachchi
---
In a bid to boost more high-end travellers, the Airport and Aviation Services (Lanka) Ltd. has given its green-light to the Tourism Ministry's request to provide a dedicated facility to assist casino tourists, who bring in foreign exchange to the economy.

"There is a significant number of high-end travellers coming to Sri Lanka, particularly from India. These high-ends visitors like to patronise casinos. To cater to this growing segment, we requested the airport authorities to facilitate them with a dedicated facility and they agreed for it this week," Tourism Ministry Secretary S. Hettiarachchi told the Daily FT.

"The facility will allow the high-end travellers who are coming particularly for gaming purposes, to get their money exchanged, provide taxis and a fast-tracked clearance from the airport to reach their final destination," he explained.

At present, such high-end travellers are not being accompanied inside the airport, but the casino operators provide transportation on prior-request to receive and drop them.

"This is just a small office space AASL has given to accommodate them inside the airport to provide easy access, as most of these Indian gaming tourists visit during weekends. The facility will allow them to easily enter and return by the end of the weekend," Hettiarachchi said.