---
The Colombo Chief Magistrate's Court yesterday ordered Power and Energy Minister Ravi Karunanayake to provide a statement to the Criminal Investigations Department (CID), regarding his statements on the Bond scam case within the next two weeks.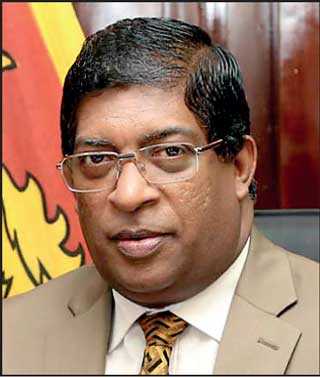 Power and Energy Minister Ravi Karunanayake


Karunanayake is alleged to have provided false evidence before the Presidential Commission of Inquiry (PCoI) which was appointed to probe the bond scam that took place in February 2015.

The Attorney General had sought a court order from the Colombo Chief Magistrate to this effect, citing that more statements needed to be recorded from Karunanayake over this matter.
Karunanayake had been ordered to be present for the recording of a statement earlier, but had informed Court through his lawyers that he was unable to be present on the designated date.

President Maithripala Sirisena on Wednesday instructed relevant authorities to expedite investigations connected to the Central Bank bond scam, insisting continued delays were hindering the quest for justice, and pledging his fullest support to hold those responsible accountable.

The President advised prompt attention to aspects of the investigation yet to be completed, and to take action against the wrongdoers. Sirisena also said the delays in conducting investigations were a hindrance to delivering justice to the public.

The President made these remarks during a meeting held with the members of the Presidential Commission of Inquiry appointed to investigate the controversial bond deals conducted in February 2015, and other officials of different State institutions, including the Finance Ministry and Central Bank. The meeting was held at the President's Office, the President's Media Unit said in a statement.