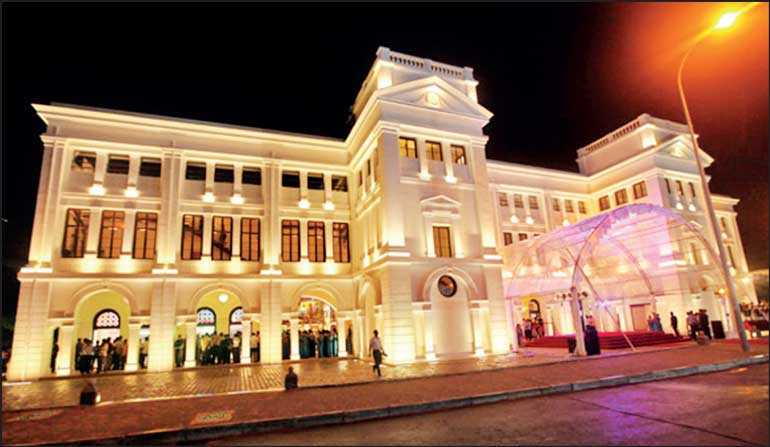 ---
Ministry of Urban Development and Housing is to write off 50% of the arrears owed by shop owners at the Colombo Race Course Grounds, which have been disrupted due to the COVID-19 pandemic.

Ministry Secretary Sirinimal Perera said the move follows instructions from President Gotabaya Rajapaksa and Prime Minister Mahinda Rajapaksa.

He recalled that earlier 50% of the arrears was written off since February last year.

Apart from that, the remaining shops have been given another concession for rent. The relief is to allow the arrears to be paid within the agreed future period.

In addition, several other reliefs have been provided to them, the Secretary said. According to the concessions, new marketing strategies will be launched to educate consumers about the relevant businesses and to attract customers to those businesses.
Colombo...

Perera listed the measures during a recent discussion with Race Course shop owners at the Ministry Auditorium.

These concessions are to be implemented by the Urban Development Authority (UDA) under the guidance of Minister of State for Urban Development, Coast Conservation, Waste Disposal and Public Sanitation Dr. Nalaka Godahewa on the instructions of the President and the Prime Minister.

The Secretary to the Ministry pointed out that these concessions are being given with the intention of encouraging businessmen at the Race Course Grounds.

The Secretary to the Ministry also stated that President Rajapaksa wants to retain the businessmen who have been doing business at the Race Course Grounds, which was renovated in 2014 when he was the Defence Secretary.

The Secretary said that the business community should take action to carry out new programs to attract customers to this place and the UDA will take appropriate action in this regard.

It has been revealed that in the last few years, customers have not received a high quality and entertaining service. The Secretary also stated that immediate steps are being taken under the present Government to change that situation.

The business complex associated with the Race Course Grounds, started with 21 businesses, and has been set up with different shops, including restaurants. Currently, two shops are closed.

The owners of the 19 remaining shops stalls expressed their gratitude to the President, the Prime Minister and the Government for providing solutions in this manner to the problems faced by them.

Ministry Secretary Perera said that the President and the Prime Minister had instructed to meet all these businessmen in public as well as in person to discuss and implement programs to find solutions to their problems. The UDA has been instructed to resolve these issues in this manner and take action to run Race Course shops. The Secretary to the Ministry pointed out that the assistance of the relevant businessmen should also be obtained for this program.

Businessmen from the Race Course Grounds, UDA Director General, Chartered Urban Architect Prasad Ranaweera and other UDA officials also participated in the discussion.