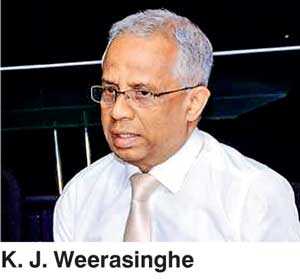 Ministry of Development Strategies and International Trade's Chief Negotiator of the National Negotiation Committee K. J. Weerasinghe has reiterated that the Government will ensure Sri Lanka's national interest when pursuing Free Trade Agreements.


"As Chairman of the negotiating team, I wish to inform that FTA negotiations are conducted with partner countries in a cordial atmosphere with constructive engagement. I would also wish to add that we have not been bullied by any country or any other government during the FTA negotiations, and will never allow any country to do so," Weerasinghe said in a statement.


"Furthermore, we wish to place on record that all negotiations will be conducted in line with the Government Trade Policy, and agreements will be signed only if it is beneficial to the country," he added.