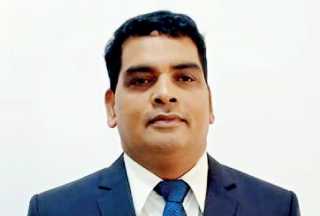 CTI President A.M. Jaufer
---
The Chamber of Tourism and Industry (CTI) has urged the Prime Minister to offer a new compensation package for the SME sector in provincial areas.

The recommendations include extension of moratorium as well as grants.

CTI President A.M. Jaufer, in a written submission to the Prime Minister, has listed nine recommendations.

While welcoming the relief package already given by the Government, CTI said in view of the second wave of the COVID-19 pandemic, it would like to urge the Government to consider further relief to the stakeholders of the tourism industry

The letter has been copied to the Tourism Minister and other relevant officials as well.

The recommendations include continuity of a one-time payment of Rs. 20,000 and Rs. 15,000 to guides and tourist drivers, respectively, for a further six months.

Another is the extension of moratorium on loan and vehicle leasing payments by a further one year. "Although there was relief given in capital payments, the banks have been charging interest payments. The tourism industry has been paying an interest rate from 9-15%, and it is suggested to totally remove interest payments or to reduce interest rates to 4%," Jaufer said.

Other recommendations include the introduction of a pension scheme for the employees of the tourism industry, and a suitable EPF/ETF-type scheme for those on contract and temporary employees in the hotel and travel sector, especially boat operators, surfing operators, adventure sports operators and full-time tourist facilitators.

CTI has also requested for extension of financial relief for 12 domestic flight operators whose flights are grounded at present, and relief on electricity and water bill payments by a further three months.