Veteran banker Senarath Bandara has been appointed as the Managing Director and CEO designate of Cargills Bank Ltd., and will commence his new role with effect from 8 September. Bandara will take over as MD/CEO of the Bank with effect from October 1, subject to regulatory clearance. He succeeds Rajendra Theagarajah who is due to step down on 30 September.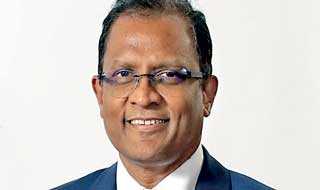 Senarath Bandara


Prior to his appointment, Bandara served as the General Manager and CEO of Bank of Ceylon (BOC), retiring after a service of 30 years. During this period, he gained substantial experience in areas such as general banking, retail banking, retail credit, development banking, corporate lending, investment and treasury management, and international banking operations.

Bandara, a Fellow of the Institute of Bankers of Sri Lanka, has served on several Boards of subsidiaries and associates of BOC in addition to Lanka Clear Ltd., Credit Information Bureau and Lanka Financial Services Bureau.

He has also served on a number of professional bodies including as a member of the governing body of the Institute of Bankers of Sri Lanka, a member of the Council of Wayamba University of Sri Lanka, Chairman of Asia Pacific Rural Agriculture Credit Association (APRACA), Vice Chairman of Sri Lanka Bankers' Association and was a Past President of Association of Professional Bankers of Sri Lanka.

Commenting on the appointment of Bandara, Cargills Bank Chairman Ranjith Page said, "We are delighted to welcome Senarath Bandara to the Cargills family. The wealth of experience Bandara brings to Cargills Bank will be of great value to all our stakeholders as we continue towards our vision to be the most inclusive retail bank in Sri Lanka, contributing to the upliftment of all Sri Lankans and the development of the country."

"I would also like to take this opportunity to extend my gratitude to Rajendra Theagarajah for his significant contribution to the bank over the past three years, and wish him well in his future endeavours," Page added.