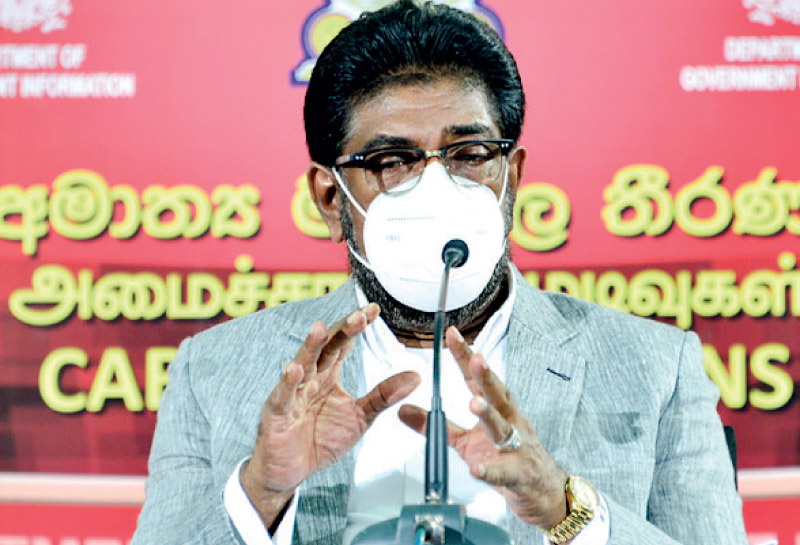 Co-Cabinet Spokesman Minister Keheliya Rambukwella
---
Spokesman Rambukwella says relief to vulnerable groups likely
---
This week's meeting of the Cabinet of Ministers had not seen a discussion on the fuel hike despite it being one of the most talked about subjects amongst the general public.

Co-Cabinet Spokesman Minister Keheliya Rambukwella yesterday confirmed the fact that the fuel hike did not figure at the Cabinet meeting.

In the absence of President Gotabaya Rajapaksa, Prime Minister Mahinda Rajapaksa chaired the Cabinet meeting.

Rambukwella said following the fuel hike Government is likely to consider offering relief to the most vulnerable groups. "We are a very sensitive Government and increasing fuel prices was the most difficult decision this Government had to take in the national interest," the Minister said.

Energy Minister Udaya Gammanpila, who is also a Co-Cabinet Spokesman, was not present at the weekly post-Cabinet meeting media briefing.

On Saturday, the Government raised fuel prices ranging between Rs. 7 and Rs. 23 per litre. Fuel was last revised 21 months ago, but last week's hike has been criticised by the Opposition as well as the public.