---
The Ceylon Institute of Builders (CIOB) has partnered with the South Asian Lean Construction Institute to introduce a new study program on Lean Construction Management especially targeting businessmen and professionals in Sri Lanka's construction industry. The core objective of initiating the course is to offer lean construction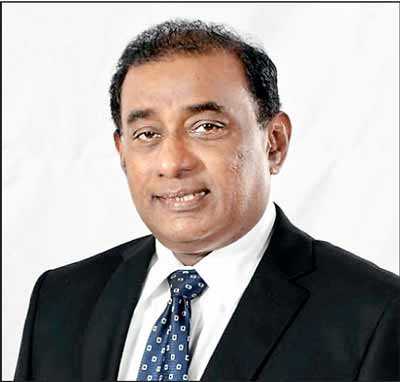 CIOB Chairman

Dr. Rohan Karunaratne
management practices to industry players as a solution to cut down on the substantial costs incurred at present on constructions.

Amongst Asian nations, Sri Lanka figures as the most costly country for constructions. The first stage of the Lean Construction Management program will begin on 21 February, followed by the second phase on 28 March.

Expressing his thoughts on the introduction of the new course, CIOB Chairman Dr. Rohan Karunaratne said: "In comparison with other Asian countries, the cost involved to build a square foot in Sri Lanka is about 25% more. The CIOB analysed the issue to identify the causes that have led to the relatively high construction costs in Sri Lanka. In our analysis, we were able to clearly identify the spiralling costs of construction raw materials, rising labour charges, increase in taxes and especially waste as the primary attributes that have made constructions so expensive in Sri Lanka. "In comparison to countries such as Japan, China and Singapore, the margin of waste in construction projects in Sri Lanka is as high as around 30%-35%. Therefore, the main contributory factor towards pushing up construction costs is the waste involved. At present, there is a highly competitive environment prevailing in the construction industry. In a competitive market-business environment, maximum value should be given to the money that customers pay. To ensure that maximum value is given to the money of customers in the construction sphere, it is imperative that waste should be minimised. "Waste in the construction industry can be cut down effectively by adhering to lean construction management practices. We have introduced the new study program on the subject with this objective in mind. The Lean Construction Management course is a tailor made option to enhance the knowledge and skills of entrepreneurs, project managers and contractors in the construction industry. On completing the course, a certificate recognised both locally and internationally will be awarded to the participants. Eminent local and foreign resource persons with expertise on lean construction management practices will conduct the course. During the sessions, the practicality of adopting the Lean Construction Management concept to reduce waste when handling a project will be clearly outlined."

The CIOB is the leader in introducing and promoting green constructions in Sri Lanka. As the premier professional body, it evaluates and award the CIOB Green Mark certification to large-scale constructions, organises the Green Awards ceremony annually, conducts higher training programs for executive grade officers of leading construction companies on initiating green constructions on par with international quality standards and introducing a green credit card to purchase construction materials. In addition, CIOB also publishes the 'Construction Today' magazine, organises the annual World Construction Summit as well as the annual Green Constructions exhibition.