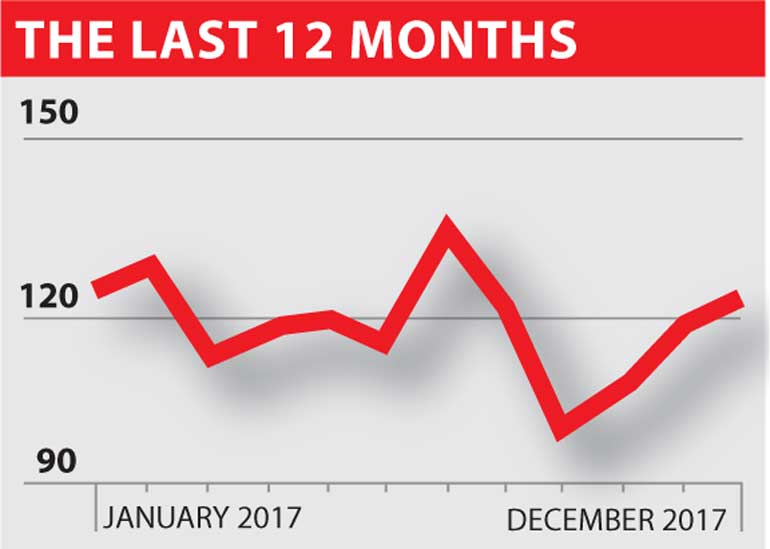 The LMD-Nielsen Business Confidence Index (BCI) inched up to 122 in December from 119 in the previous month, the latest edition of LMD reports.

Nielsen's Managing Director Sharang Pant points out in LMD that "a mixed response to the Budget continues amongst business leaders and citizens in general. While some stakeholders have called for a reversal of specific taxes, others including the IMF have appreciated the changes."

And he observes: "While macro indicators continue to come under pressure, communications by the government on its intentions for Vision 2025 and the budget engagement have pushed sentiment up. It remains to be seen how these sentiments translate into investment and growth, pushing up growth early in 2018."

The exclusive monthly survey reveals that the outlook for the economy has seen a marginal improvement with one in five respondents stating that the economy 'will improve' in the next12 months. However, the majority (50%) of those polled continue to believe that the status quo will remain.
As for business prospects, the leading business magazine notes that sentiment has suffered a slight drop compared to the previous month –28% of respondents feel that their business prospects will improve in the next 12 months compared to 33% in November. And only 22% of those consulted feel that the first quarter of 2018 will witness an uptick in sales volumes.

LMD also notes that sentiment regarding the investment climate appears to be improving gradually going by the one in four respondents who call it in the positive range as against 19% in the previous month.

Looking ahead, a spokesperson for the magazine's publisher Media Services states: "Given that the state of business in Sri Lanka is intertwined with the political economy, any developments in the lead up to the 10 February LG polls could determine the fate of the index in the short term."

Media Services says the January edition of the magazine has been released to bookstores and supermarkets (for the full BCI report, go to www.LMD.lk).