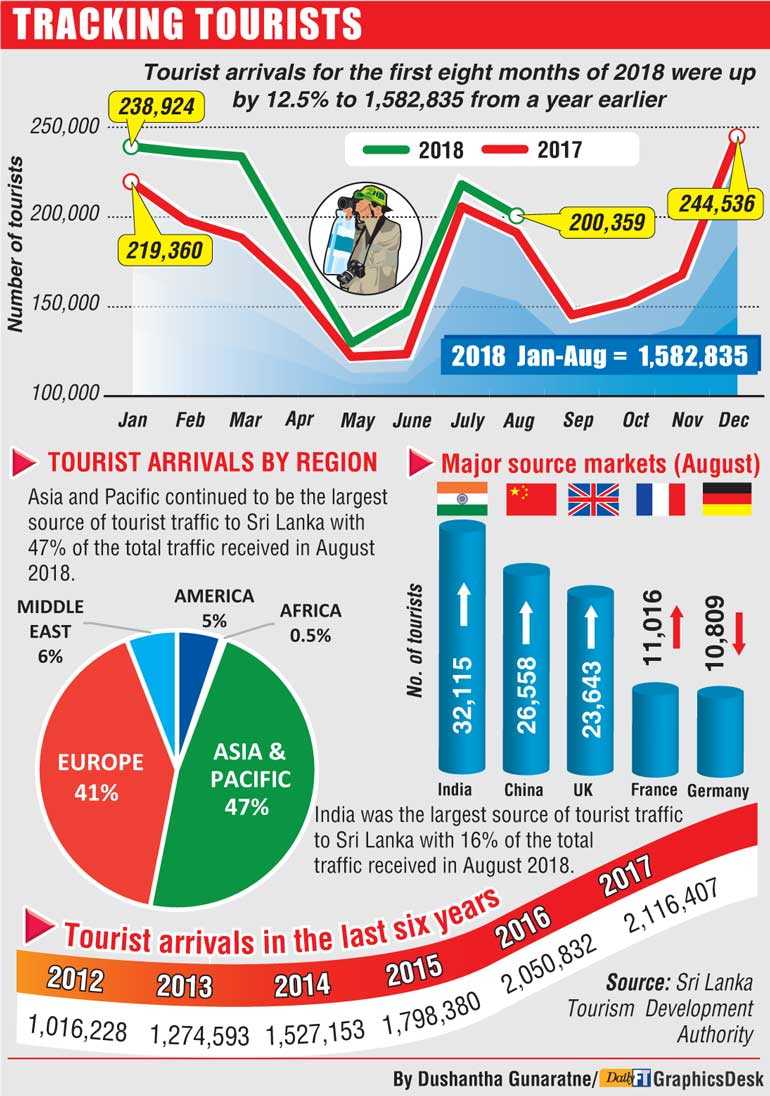 Reuters: Tourist arrivals in Sri Lanka rose 4.9% year-on-year in August, government data showed on Thursday.

Tourist arrivals for the first eight months of the year rose 12.5% from the same period last year.

The Government slashed its target for tourist arrivals and revenue for this year after a record 2017, citing anti-Muslim violence and an outbreak of dengue fever.

Tourism Minister John Amaratunga in April said 2.5 million tourists were expected, down from an earlier estimate of 3 million, generating $ 4 billion in revenue. Tourism accounts for nearly 5% of Sri Lanka's $ 87 billion economy. In March, the Government declared a state of emergency in the central district of Kandy after a riot in which mosques and Muslim homes and businesses were destroyed.

Tourist arrivals rose 3.2% to 2.1 million last year. Tourism revenues rose by a similar percentage to an all-time peak of $ 3.63 billion.