Media Minister says step taken to reduce burden on public finances
---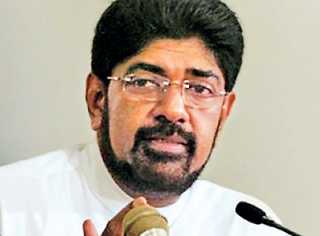 Keheliya Rambukwella
---
Cabinet has approved 25% of advertising budgets of public institutions being funnelled to State media institutions in an effort to reduce the burden on public finances.

Cabinet Spokesman Keheliya Rambukwella told reporters at the weekly Cabinet meeting that approval was given to a Cabinet proposal submitted by him to allocate 25% of the advertising budgets of all Government and semi-Government institutions to State-owned media companies.

Accordingly it will be mandatory to assign 25% of funds to the Sri Lanka Rupavahini Corporation, Sri Lanka Broadcasting Corporation, Independent Television Network of Sri Lanka, and the Associated Newspapers Company Ltd. which are Government media establishments.

"This measure was taken so that State media institutions can be operated without any burden to the national Budget," Rambukwella said.