Finance Minister Ravi Karunanayake promised that the first step of the long-term plan of the Government towards uplifting the living standard of the people would be taken with the 2016 Budget.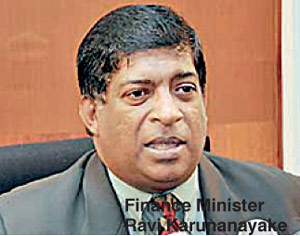 The Minister's assurance came at a meeting held with ministry officials regarding the proposals received from various parties to be incorporated in the Budget.

The minister stated that the aim of the Government was to introduce a comprehensive relief package covering all sections of society. While claiming that the proposals of the people were pouring in subsequent to a request to that effect, the Finance Minister added that such proposals would help the budget be more people-oriented and contribute to the onward journey of the country.


The ministry has already received more than 1000 proposals to be incorporated in the 2016 Budget from diverse sectors, including the general public, institutions and organisations. Karunanayake said that the relevant proposals would be given due consideration under 10 broad categories.

Generation of employment opportunities and associated problems, reforms in the public sector, infrastructure development, financial sector, agriculture, investment promotion and industries and medium-scale industry development are these thrust areas.

Minister Karunanayake will present the 2016 Budget in Parliament on 20 November.