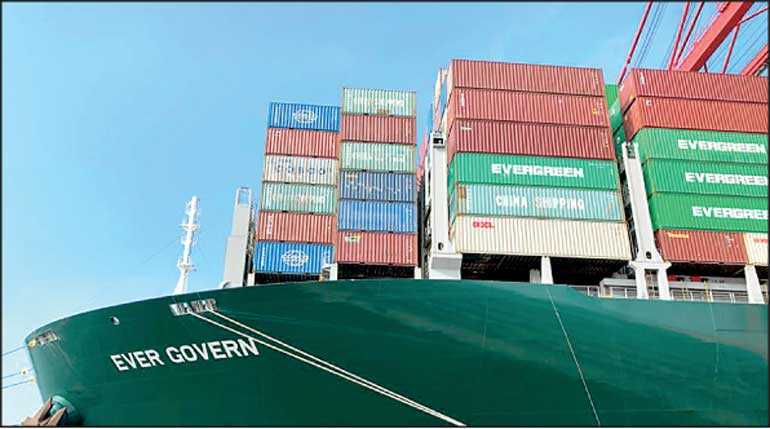 Seventeen garbage containers to be returned to the UK onboard MS Ever Govern
---
Latest consignment part of 82 containers
20 containers were shipped in October
Customs to expedite inquiry on garbage imports
---
By Asiri Fernando
---
Today, Customs will return 17 containers filled with garbage to the United Kingdom, which had been illegally imported to Sri Lanka, an official said yesterday.
According to the Additional Director General and Customs Department Spokesman Sunil Jayarathne the 17 containers were to be shipped on Friday as a part of 82 such containers, which were planned to be returned. However, due to rescheduling of loading, 17 will be repatriated today.

"Of the 82 containers carrying waste which were at the Colombo Port, 65 containers were shipped aboard the vessel MV Ever Govern on Friday. The rest are expected to be shipped out on Saturday," Jayarathne told the Daily FT.The 17 containers were to be shipped out on the vessels MV MSC Qingdao and MV MSC Leanne.
Customs had repatriated 20 similar containers last month and have been instructed by the Director General Major General (Retd) G.V Ravipriya to do so, Jayarathne added.

The detection of waste imported in shipping containers caused controversy last year, with a number of them found lying in Colombo Port and a Board of Investment (BOI) zone. A subsequent court order directed the Customs Department to repatriate 242 containers with their waste back to its country of origin.

Jayarathne said that the department will expedite the Customs inquiry into the import of the containers and those parties who are found to have violated import regulations will be fined.