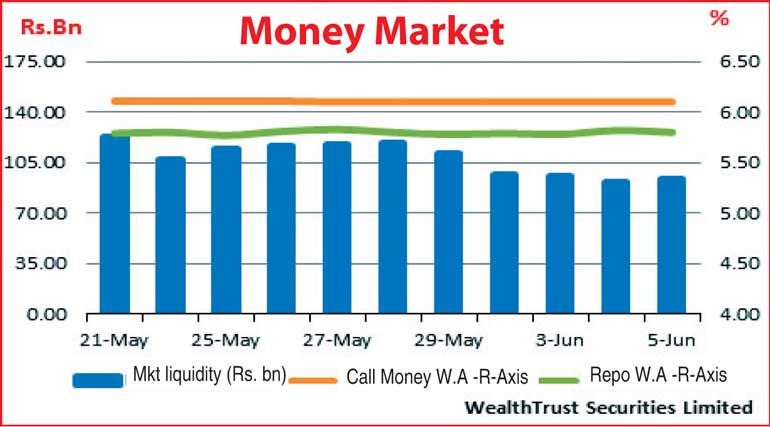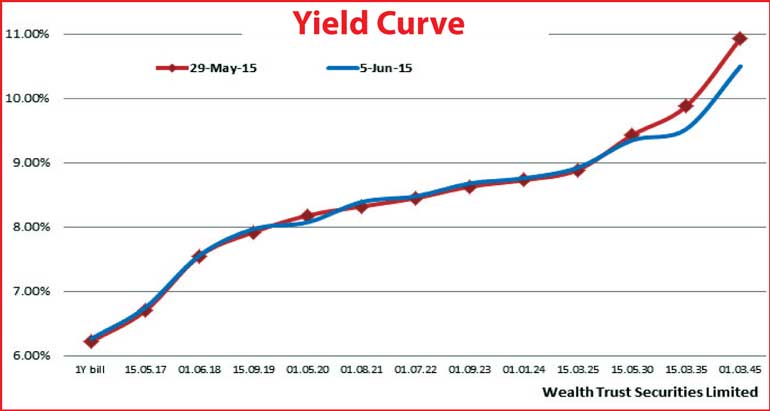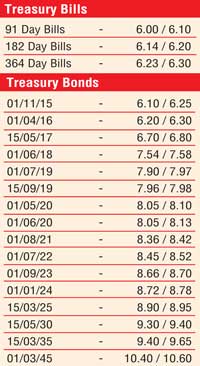 By Wealth Trust Securities

The secondary market bond yield curve witnessed mixed fortunes during the week ending 5 June, as yields on the shorter end to the belly end of the curve were seen increasing marginally week on week while yields on the longer end of the curve continued to decline.

Selling interest during the first half of the week saw yields on the liquid maturities of 1 June 2018, 1 July 2019, 15 September 2019, 1 May 2020, 1 June 2020, 1 July 2022, 1 September 2023 and 15 March 2025 increase to weekly highs of 7.63%, 7.98%, 8.00%, 8.22%, 8.24%, 8.50%, 8.70% and 8.95% respectively.

The outcome of the weekly Treasury bill auction contributed to this trend as well as its weighted averages remained unchanged for the first time in eight weeks against a downward trend witnessed the preceding weeks.

However, considerable buying appetite was witnessed towards the last two days of the week which saw yields decline to weekly lows of 7.50%, 7.90%, 7.92%, 8.03%, 8.05%, 8.45%, 8.62% and 8.88% once again.

Furthermore on the longer end of the curve, continued buying interest on the 15 year, 20 year and 30 year maturities of 15 May 2030, 15 March 2035 and 1 March 2045 saw its yields decline to weekly lows of 9.35%, 9.65% and 10.50% respectively.

Meanwhile in money markets, overnight call money and repo rates remained mostly unchanged to average 6.10% and 5.80% for the week ending 5 June as average surplus liquidity in the system stood at Rs. 94.41 billion.


Rupee appreciates during the week

The rupee on active three month forward contracts appreciated during the week to close the week at Rs. 136.50/00 against its previous weeks closing level of Rs. 137.70/80 on the back of export conversions while active quotes were seen once again on spot as well as one week forward contracts to close the week at levels of Rs. 133.90/10 and Rs. 134.05/30 respectively. The daily average USD/LKR traded volume for the first three trading days of the week stood at $ 76.22 million.