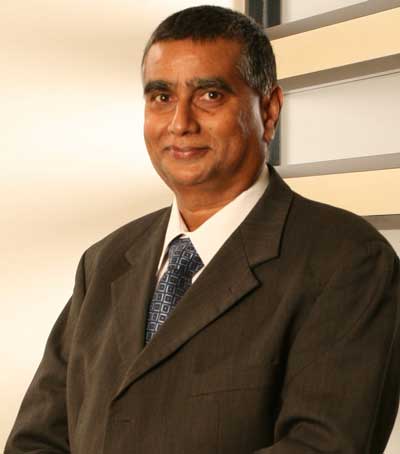 LankaClear Chairman Anil Amarasuriya
Anil Amarasuriya, former Director/Chief Executive Officer of Union Bank and MD of Sampath Bank PLC, has been appointed as Chairman of LankaClear Ltd with effect from 1 June.


Amarasuriya's immense contribution to the development of the financial services industry over three decades remains invaluable and he will continue in guiding the national payment network operator as the newly appointed Chairman.


LankaClear is one of the country's most successful public-private partnerships, which operates the 'LankaPay' national payment network. The company has been redefining the payment landscape of Sri Lanka over the past decade, harnessing the latest in payment technology and offering the most efficient, secure and cost effective payment infrastructure to the banking and financial sector, some which have been pioneering efforts in the South Asian region.


As Director/Consultant of Union Bank since 2009 and Director/CEO since 2010, Amarasuriya has been instrumental in the bank's business re-engineering process through a new strategic direction to reposition Union Bank as the preferred Bank for the SME and Retail Banking sectors.

His tenure at Sampath Bank from 1989 to 2008 starting as AGM Internal Audit and rising to the position of Managing Director saw the bank progressing rapidly both in terms of expansion of its branch network as well as business growth and profitability.

He was also primarily responsible for Sampath Bank's acquisition of a sizable stake in Vanik Bangladesh and its subsequent restructure and re-branding as Lanka Bangla Finance Ltd which is today a highly profitable venture quoted in the Dhaka and Chittagong Stock Exchanges.


Amarasuriya also served as Director in the subsidiaries of Sampath Bank PLC, namely, SC Securities Ltd, Sampath Surakum Ltd, Sampath Leasing and Factoring Ltd, Sampath Trade Services (HK) Ltd, Sampath IT Solutions Ltd and Associate Company Lanka Bangla Finance Ltd. He also served as a Board Director of LankaClear Ltd.


He has been awarded the CIMA Janashakthi Pinacle Gold Award for the Business Leader of the year in the large organisation category and also was the recipient of the Indira Global Super Achievers Award 2007 awarded by the Indira Group of Institute, Pune, India.


Amarasuriya is a Fellow of the Institute of Chartered Accountants Sri Lanka, the Chartered Institute of Management Accountants UK and the Society Chartered Management Accountants Sri Lanka. He is also an Honorary Fellow of the Institute of Bankers of Sri Lanka.