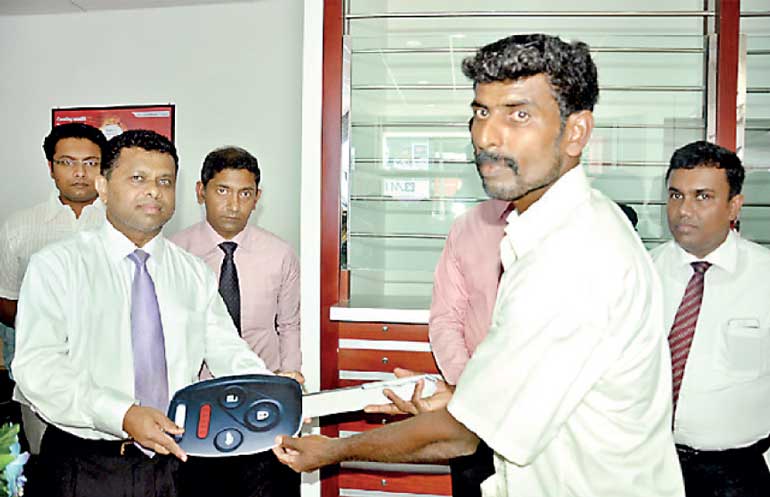 Vallibel Finance continues to expand its footprint across the country with its latest branch opening in the agri hub of Kaduruwela in Polonnaruwa.

The company attributes its resounding success to its ability to gauge the heartbeat of the people, allowing for financial tools tailor-made to suit individuals from diverse backgrounds. "The historic bastion of Kaduruwela offers a complex challenge to financial institutions. Vallibel Finance understands the complexities of the agri-economy of Kaduruwela and is here to make a difference," says Managing Director Jayantha Rangamuwa.

The opening of the new branch was attended by hundreds of invitees, special guests, customers and entrepreneurs from Kaduruwela.

Kaduruwela is rich in culture and heritage but faces its own set of challenges largely due to its agri-based economy. It's encouraging to see the resolve of the people and Vallibel Finance will provide the impetus for future growth, Rangamuwa asserted.

"Vallibel Finance's portfolio includes a host of services, providing people with the best financial products such as leasing, hire purchase, personal loans, microfinance, pawning, group personal loans, mortgage loans and fixed deposits, all tailor-made for individual needs and the new branches of excellence are set to scale new highs in service," he said. The new Vallibel Finance branch is located at No. 292, Batticaloa Road, Kaduruwela, Polonnaruwa.

As these bustling cities expand into multi-disciplinary economies, Vallibel Finance said it sees colossal opportunities in partnering the region's communities.

The proximity of the two cities to Colombo, with the planned highways, will open up better opportunities for their people. Vallibel's ambitious expansion drive moves beyond Kegalle and Anuradhapura with plans underway to open branches in Wattala, Mawanella and Piliyandala, further consolidating the company's island-wide reach.