CBSL holding of Government securities crosses Rs. 200 b for the first time since December 2012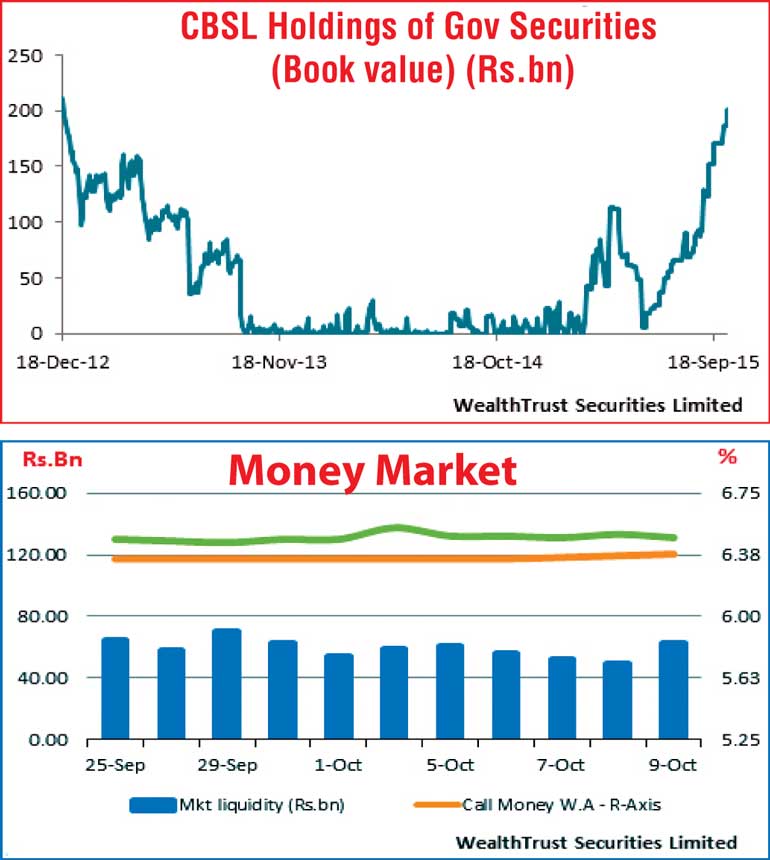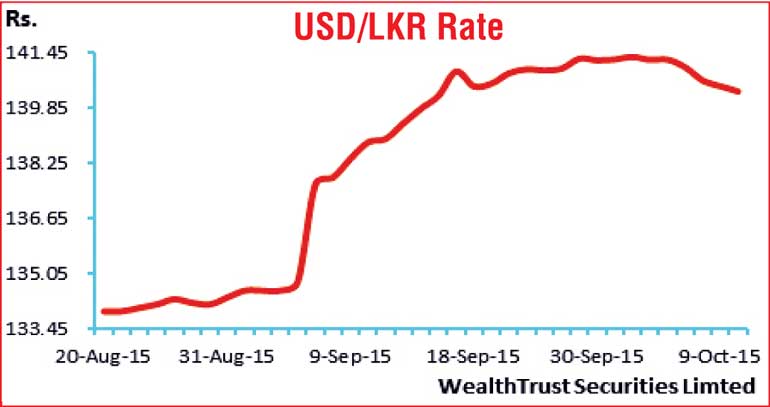 By Wealth Trust Securities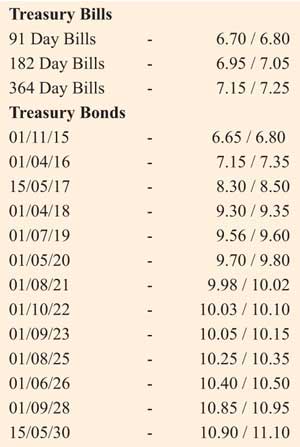 The upward trend witnessed in secondary market bond yields over the previous three weeks was seen pausing during the week ending 9 October on the back of local buying interest despite continued foreign selling in rupee bonds. The increasing trend was halted as buying interest on the liquid maturities of 01.04.2018, 01.07.2019, 01.05.2021, 01.10.2022, 01.08.2025 and 01.09.2028 was seen at its weekly highs of 9.40%, 9.70%, 10.10%, 10.17%, 10.45% and 11.00% respectively which led to yields dipping from this point onwards to hit weekly lows of 9.32%, 9.56%, 10.00%, 10.05%, 10.30% and 10.90% as activity remained high.

The outcome of the weekly Treasury bill auction complimented this trend as weighted averages remained unchanged for a second consecutive week. On the short end of the yield curve, 2017 maturities was seen changing hands within the range of 8.60% to 8.72% while in secondary market bills February to March 2016 and August 2016 maturities was seen changing hands within the range of 7.00% to 7.05% and 7.18% to 7.25% respectively.

In money markets, the Government security holding by the Central Bank of Sri Lanka was seen increasing to Rs. 200.4 billion by Friday 9 October 2015 to a level last seen on 18 December 2012. Call money and repo averages 6.36% and 6.56% during the week as surplus liquidity averages Rs. 56.40 billion.

Rupee appreciates during the week

The positive news of the Japan/Sri Lanka 'comprehensive partnership' coupled with export conversions outweighing importer demand during the week led to the USD/LKR rate on spot contracts appreciating to a three week high of Rs. 140.30/35 in comparison to its previous weeks closing of Rs. 141.23/25. The daily average USD/LKR traded volumes for the first four days of the week stood at $ 85.74 million.

Some of the forward dollar rates that prevailed in the market were one month – 140.85/95; three months – 142.05/15 and six months – 143.65/80.