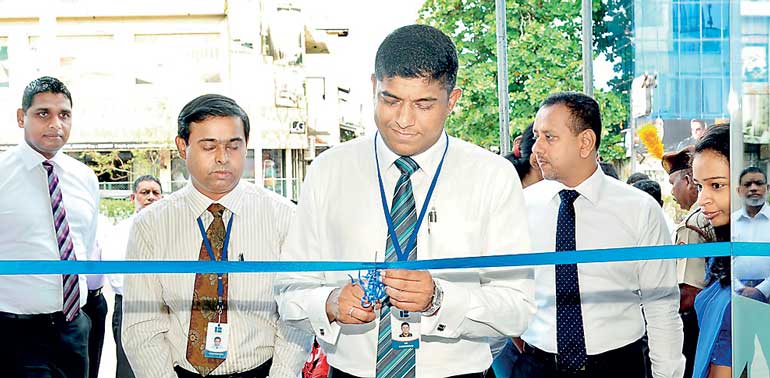 Union Bank Vice President Operations Sri Ganendran at the opening of Union Bank's remodelled Wellawatte branch
Union Bank of Colombo PLC recently extended its new look and design to its Wellawatte branch located at 605, Galle Road, Colombo 6 to provide customers a redefined banking experience.

The newly-remodelled branch now provides even greater banking convenience with spacious banking facilities, improved experience and enhanced levels of customer engagement.

The branch was ceremonially opened by Union Bank Vice President – Operations Sri Ganendran, in the presence of a wide audience of customers and other invitees.

Speaking at the event, Ganendran stated: "This change is pivotal and timely for the bank and is aligned to the bank's ongoing development plans with a greater focus on the retail sector. The new layout is part of Union Bank's expansion strategy and is aligned with the bank's efforts to provide customers with a redefined banking experience. The open layout enhances customer convenience and creates an ambience that is warm and friendly. The redesigned branch portrays Union Bank's vibrant persona as a rapidly progressive bank offering greater customer value."

Union Bank is one of Sri Lanka's leading banks supported by the strength of TPG, the US based global private investment firm with $ 65 billion in capital under management and an extensive global network with significant presence in Asia and Europe. TPG's recent investment of $ 117 million in Union Bank marked a milestone in the financial services industry as one the largest foreign direct investments to Sri Lanka.

With a solid foundation etched with financial stability and international know-how, Union Bank is amongst the top five private commercial banks in market capitalisation in Sri Lanka, offering a full range of products and services to personal and commercial financial sectors.