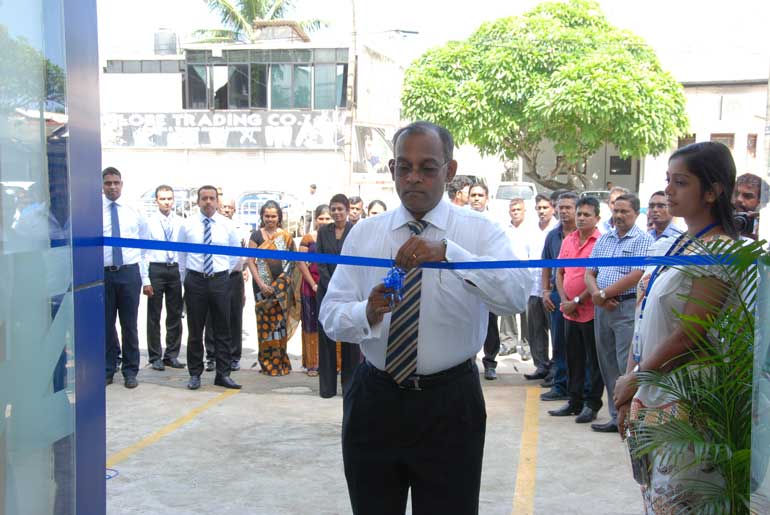 Union Bank of Colombo Chief Risk Officer Suhen Vanigasooriya at the opening of Union Bank's ATM Panadura branch
Union Bank of Colombo PLC recently extended its new look and design to its Panadura branch. The new branch layout features spacious banking facilities and provides the highest levels of customer centricity and greater banking convenience. The remodelled Panadura branch was ceremoniously opened by Union Bank of Colombo PLC Chief Risk Officer Suhen Vanigasooriya in the presence of a large gathering of distinguished guests and members of the local community.

The remodelled branch is part of Union Bank's ongoing effort to offer its customers a redefined banking experience, and it is also part of the bank's strategy to strengthen its retail offering. The new layout provides a welcoming ambiance and will also offer customers an improved experience and enhanced levels of customer service. Enhancing its retail product portfolio Union Bank will also introduce several new products which will be launched shortly.

Union Bank provides easy access to customers through an extensive network of 62 branches across Sri Lanka and over 1500 ATMs, which are connected to the LANKAPAY Common ATM switch. In addition the bank also added 15 new offsite ATMs this year and will continue to expand its network in order to reinforce its position as a progressive bank.