UB Finance, a subsidiary of the Union Bank of Colombo PLC has successfully implemented its branch expansion initiative so as to cater to the needs of its customers island-wide. UB Finance opened its second branch for the year on 28 January in Kalmunai. As such this is the first UB Finance branch to extend its services to its customers in the eastern region and be a part of the economic development.

Having extended its services to Colombo and other suburban regions, UB Finance will be a potential partner who will assist the community in the east for their financial purposes.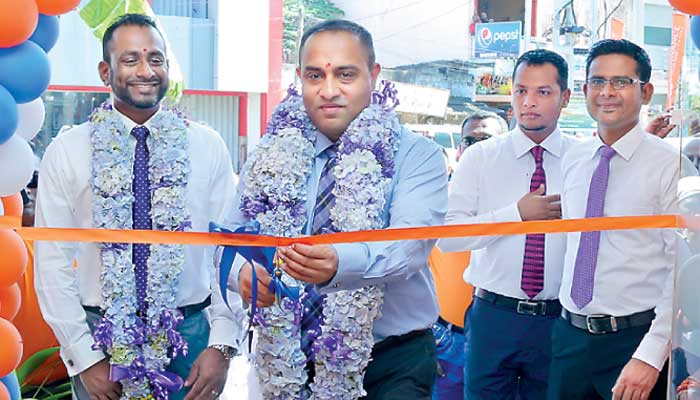 Union Bank Kalmuani Branch Open


The Kalmunai branch was opened following the launch of the Gampaha branch which took place in January. With its rapid expansion strategy the UB Finance growth plan concentrates on launching branches in other regions of the country focusing different viable industries. Therefore UB Finance will be able to partner with various ventures and ensure that their services are catered to the fullest ability within each region. During 2015 UB Finance has extended its services to Matara, Panadura, Mawanella, Polonnaruwa and Nuwara Eliya. Many dignitaries including Director/Chief Executive Officer Ransith Karunaratne and Chief Operating Officer Suresh Kandiah participated in this opening ceremony along with many other individuals including the Sinhala, Muslim and Tamil business community, the Agro and Fisheries community and other professionals. The ceremony was made more glamorous with various cultural performances.

UB Finance finds this as a stepping stone to support the rural microeconomic sector. Kalmunai being a city which was once devastated as a result of the civil unrest is striving to blossom as a prosperous city once again. People in various industries including fisheries, farming, garments etc. could be found and therefore, UB Finance promises to be a flexible and a reliable financial partner for these SME segments. This is one primary goal in the rapid branch expansion process. As such UB Finance has continued to create innovative and tailor made products to allow its customers to achieve their aspirations.

UB Finance is looking forward to extend its services to those involved in every viable industry by providing working capital through factoring and Easy Draft products. UB Finance identifies door to door campaigns as essential practice which contributes to its success and therefore town-storming and door-to-door campaigns are conducted in covering different geographical locations including suburbs. Through these initiatives, UB Finance can reach out to a bigger community thereby extending its services for the benefit of customers.

UB Finance plans to extend its network further in the east and to more strategically important locations island-wide during the year ahead.