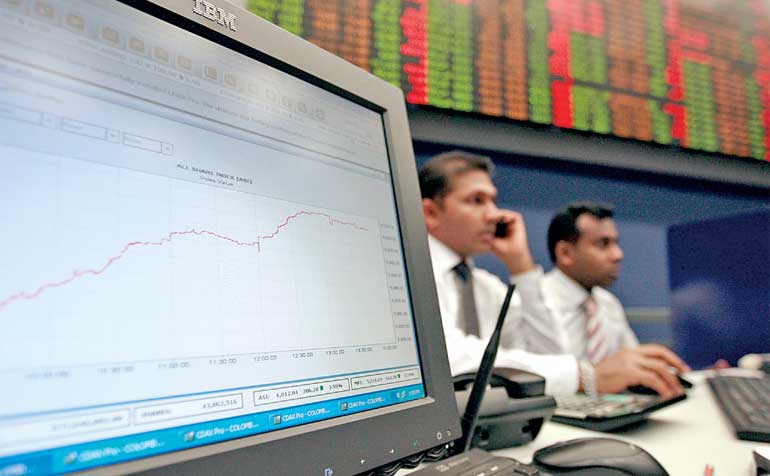 Reuters: Stocks ended steady on Monday, as gains in financial shares were offset by losses in consumer staples, amid foreign outflows and tax hike concerns.

Foreign investors sold a net Rs. 183 million worth of shares on Monday extending the year-to-date net forging outflow to Rs. 3.01 billion worth of equities.

The International Monetary Fund (IMF) on Friday said Sri Lanka's government, which has failed to raise taxes as promised when it received a $1.5 billion loan from the lender in June, needs to implement a tax reform package without further delay.

The reform package will include raising taxes to increase the government revenue and reduce fiscal deficit.

The benchmark index of the Colombo Stock Exchange ended flat, dropping 0.2 points to 6,4789.94.

After four straight weekly losses, the index posted a weekly gain of 0.10% last week.

"Nothing much happened today. But the good thing was that the buying interest was there," said First Capital Equities Ltd Head of Research Dimantha Mathew, adding that the liquidity shortage in the market was "temporary".

Turnover stood at Rs. 614.1 million, less than this year's daily average of Rs. 752.2 million.

Consumer stocks such as Ceylon Tobacco Company Plc slid 1%, while Ceylon Cold Stores Plc fell 2.33 %, bringing down the overall index. Overseas Realty Plc dived 8.30%.

Meanwhile, shares in Commercial Leasing and Finance Plc jumped 8.11% while Commercial Bank of Ceylon Plc rose 0.71%.
CSE seminar on current market conditions on Wednesday with live streaming
The Colombo Stock Exchange (CSE) will host a seminar on current market conditions on Wednesday, 28 September from 6 p.m. to 8:30 p.m.

The general public will be provided with the opportunity to follow the seminar live, online through the CSE Education Portal. Registrations for online streaming could be made via https://cse.edu.lk/user/register and is offered free-of-charge.

The seminar, which will be delivered in English medium, is conducted by the CSE as part of a drive to create awareness on investing in the capital market and is designed to provide participants with an outlook on the latest developments, with a specific focus on investing in current market conditions.

Ravi Abeysuriya, the President of Colombo Stock Brokers Association and CEO/Director of Candor Group of Companies, will be the main speaker at the event.

The CSE Education Portal (www.cse.edu.lk) was launched in March to cater to a growing interest among the public in improving skills and knowledge related to the capital market.