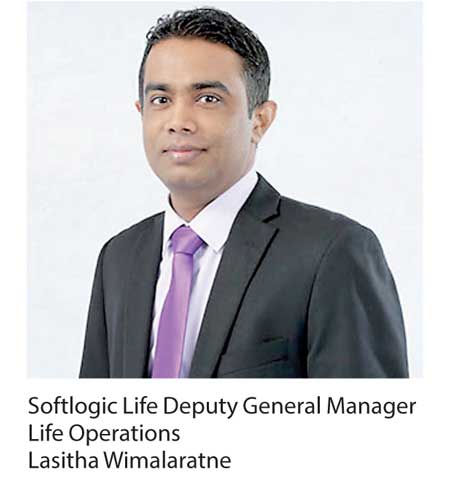 Softlogic Life Deputy General Manager – Life Operations Lasitha Wimalaratne recently addressed the prestigious Insurance Claims and Underwriting Management Asia Summit 2017 which held at The Furama River Front Hotel, Singapore.

Organised by Equip Global, the summit provided an exclusive platform to bring together global leaders from Asia Pacific to discuss on how insurers and reinsurers can improve customer experience during the claims and underwriting process, enhance operational efficiency and quality of claims/underwriting processes and create sustainable and profitable operating models.

Wimalaratne conducted a pre-summit workshop on how to improve claims operations and customer operations by shifting to online and mobile channels. On the second day of the main summit, Wimalartne spoke to leaders on the use of technology to improve client experience in life insurance claims.

He showcased some of the exemplary case studies from Softlogic Life and explained how the company manages life insurance claims of their users without losing the human touch. He also took part as a panel member where he shared his views on utilising new technologies and innovations to align claims and underwriting. Summing up his experience, Wimalaratne said, "It was a great honour for me to have been invited to be at this event and it was a wonderful opportunity to meet with so many influential and interesting people from the region. Most importantly, I had the opportunity to take to the stage and share the story of Softlogic Life with a great audience."

Softlogic Life has been in the forefront of the Sri Lankan insurance sector for many years now, by introducing groundbreaking innovations to increase customer service. The introduction of Softlogic Life-Up smart phone application saw the launch of Sri Lanka's first life insurance mobile application for policy holders.

Softlogic Life customers are currently benefiting through the personal e-advisor's facilities such as premium payments, doorstep medicine delivery, policy value confirmation letter downloads etc. This novel innovation by Softlogic Life has paved the way for great efficiency by reducing paperwork and cost, improved flexibility, delivered high service quality and seamless integration.

Softlogic Life Insurance PLC is a subsidiary of Softlogic Capital PLC and is part of the Softlogic Group, which is recognised as one of Sri Lanka's most diversified and fastest-growing conglomerates, with interests in Healthcare, Retail, ICT, Leisure, Automobiles and Financial Services. Significant stakeholders in the company also include FMO and DEG, who are rated 'AAA' Development Financial Institutions from the Netherlands and Germany, respectively.