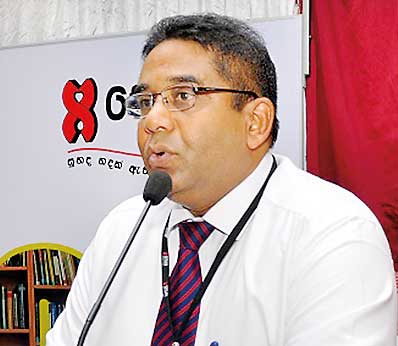 Seylan Bank Director/Chief Executive Officer Kapila Ariyaratne addressing the gathering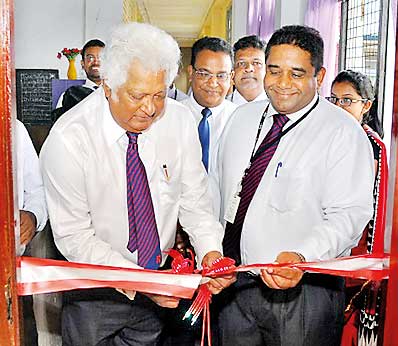 Opening of the new library by Seylan Bank PLC Chairman President's Counsel Nihal Jayamannea ccompanied by Director/Chief Executive Officer Kapila Ariyaratne
Seylan Bank lives up to its brand promise of being a 'bank with a heart' by touching the lives of millions through its far-reaching CSR initiatives. The bank is proud to announce the inauguration of its 100th library at the Weerapuran Appu Model School in Moratuwa. The opening ceremony of the 100th library was graced by Seylan Bank PLC Chairman President's Counsel Nihal Jayamanne and Director/CEO of the bank Kapila Ariyaratne along with of Seylan Bank Independent Director Rear Admiral Ananda Peiris and other senior staff.

Special items were performed by students; they also expressed their sentiments that this library was a donation that gives them hope for their future. Seylan Bank refurbished and resurrected the library in commemoration of the bank's 28 years of operations which coincides with the school's 200th anniversary.

Seylan Pehesara is transforming young minds and lives by elevating the standard of the overall quality of education by promoting the habit of reading among the young and influencing them to shape their education with a better focus to face future challenges with courage and confidence. By conceptualising and fulfilling 100 libraries in this project as promised at the outset, the bank has successfully delivered the requisite infrastructure, and enhanced the learning content with books aligned to curriculum, thereby providing an opportunity for a quality education. To this end the bank also donated computers.

Nihal Jayamanne commented on achieving the 100th library landmark thus: "Seylan Bank has entrenched itself in the hearts and minds of the people as a trusted and respected corporate entity. Our dreams for the next generation spurred us on to launch Seylan Pehesara, a project that would enhance literacy and encourage students to dream big and be equipped to fulfil those dreams. The nation's future lies in nurturing a knowledgeable workforce and this project sets a strong foundation in that direction.

"Today, we are proud to announce that we have opened the 100th library in the Seylan Pehesara project, which has now nurtured thousands of school children from 100 schools, receiving the gift of acquiring knowledge through developing the habit of reading from a young age. We believe that literacy is at the heart of future progress, and we are proud to play such a major role in equipping tomorrow's leaders with the tools of education and learning. This project is all the more special as it has brought together our staff and the officials of the beneficiary schools for a community endeavour. Seylan Bank has decided to go for a further expansion of the libraries project under the 'Seylan Pehesara' initiative and sponsor a further 150 libraries."

Seylan Bank staff have immersed themselves in the project fervently and spearheaded the opening of libraries. The project has also engaged school authorities, parents, students, Directors and higher authorities from the Education Department, who have heartily participated at the opening ceremonies of libraries on invitation. Many of these stakeholders in the project have expressed their appreciation of how Seylan Pehesara is instrumental in creating a positive change in society. Seylan Pehesara is a purpose-driven CSR initiative and managed prudently with continuous review and stringent directions of the Board to ensure final benefit is bestowed upon students both present and future.

Launching the project in the year 2013, as a gift of hope for children for a better tomorrow, whilst commemorating the 25th anniversary of the bank, the target was to open 100 libraries over a period of four years: The first library was opened at the Swarnapali Balika Maha Vidyalaya in Anuradhapura, the 25th library at Dambulla Primary School, the 50th library at St. Sebastian's Navodhya Vidyalaya in Chilaw and the 75th library at Nelliyadi Methodist Mission Tamil Mixed School in Karaveddy. The project has spanned libraries across all the districts of the island with a fare distribution.

Seylan Bank has a strong focus on empowering children and its Seylan Tikiri pioneering product too as means of inculcating the savings habit from childhood and instilsprudent banking practices through its student saving centres and thereby grooms them to be more active and financially literaleconomic participants in future.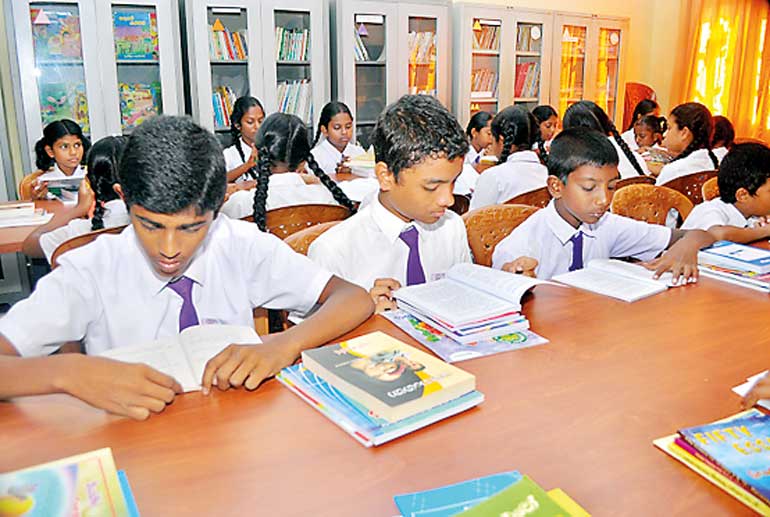 The project is structured in such a way, the bank either donates books to existing libraries or restores libraries that are in a run-down condition, in less-privileged schools island wide. When selecting schools for this project, the bank goes an extra mile and consultsprincipals, teachers and their various stakeholders to get qualitative and rational feedbackbased on their real need.

In addition, this initiative gives more opportunities to students to interact closely with the bank and augment their learning experience and familiarise themselves with banking as a future prospect. The success of this project largely lies on the bank's integral effort in shaping this project by involving the relevant stakeholders and gaining their insights and support.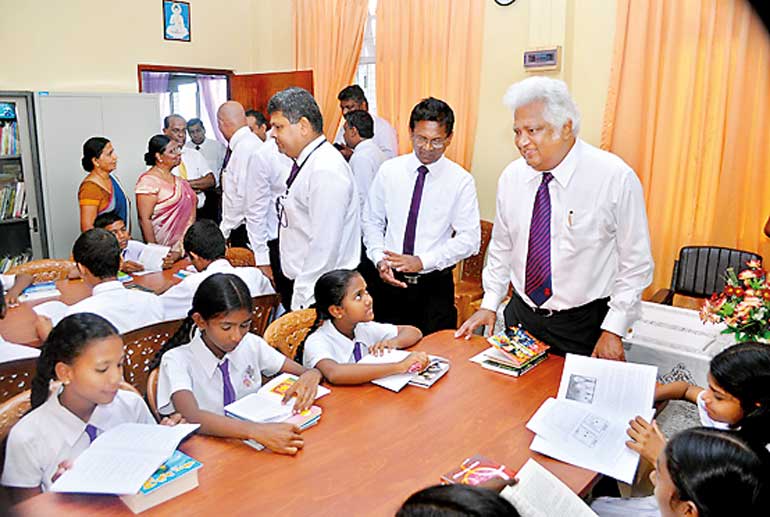 Keeping in line with certain international benchmarks, the bank also donatescomputers and dongles to facilitate e-learningand expose rural students to technically advanced learning experience. Seylan Pehesara not only fosters curriculum-based education in rural schools, but also provides a total quality education by way of donating books authored on personal grooming, leadership skills, sports, recreational activities, and aesthetics, etc., which are instrumental in nurturing well-balanced, productive and visionary citizens. Seylan Bank ensures that it translates its promises on paper into real community benefits on the ground.