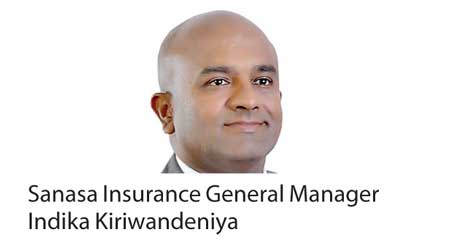 Created by the society, with the society, and for the society, 'Sanasa movement' is truly the largest and one-of-its-kind in the country with an ever-increasing membership. The Sanasa movement membership comprises of around 20% of the country's total population. It's an ever-growing independent group spread throughout the country and by far is the largest of such nature in Sri Lanka. Its primary objective is poverty alleviation programs for the common man.

The Sanasa movement follows a cooperative philosophy amongst its members and has over 8,000 primary societies in various territories designated from the rural conclaves to the townships. The beauty of these communities is the magnitude of its unity as people from various faiths and religious backgrounds join hands together under the philosophy of cooperative values and principles as one community.

The mother in the typical Sri Lankan household plays a significant role in nurturing, guidance and family growth. No matter the different roles and responsibilities each person has or takes on, it often falls on the wife and mother to discern how to best support and nurture each relationship within the family. And this reflects well in the Sanasa movement 60% of its members are women, especially mothers.

They understand and take all precautionary steps to ensure that the family is leading a happy life with no or less financial difficulties to achieve the goals of each family member. For this, insurance plays a crucial role by providing financial security and wellbeing for them when it's needed most. It brings to them such a relief, peace of mind, and happiness. Sanasa Insurance has conducted numerous programs in villages to maintain and develop sustainability.

While the micro insurance schemes aid them in developing their living conditions and entrepreneurial endeavours, the company also focuses on better educating the children of the communities, encouraging their talents to shine through various programs, amongst others. Sanasa Insurance continues to work with the Sanasa Movement to improve the society.

The insurance business is a happy one said Sanasa Insurance Co. Ltd. General Manager Indika Kiriwandeniya. "Unlike personal loans where the applicant doesn't get much affected when it's rejected, it's totally different in the insurance business. Customers come to us with very high expectations that are crucial to their lives, such as in case of death, an accident, education funding, a retirement plan, etc. And when their requests are rejected or claims not being settled, it gives us such a sad and guilt feeling. On the contrary when claims are settled the customers and their families are happy and delightful."

"We in the insurance industry are high risk-takers and are often stressed yet we are the happiest that can be as it brings a great pleasure and relief to help people plan their future, help them to have a mind of peace, help them at difficult times."

The movement has over 12,000 volunteers supporting the network from all across the region. There is no other organisation that boasts so many volunteers and their attitude is indeed very admirable. They come together once a month and don't expect any financial gains in return as they feel proud to be a part of it, by serving, spreading and leading the movement.

Sanasa Federation, the apex body of the Sanasa movement, stands as the official representative on behalf of its community countrywide, dealing with state, national and international councils and authorities on ts policies, and is an active member of many global cooperative institutions such as ICA, ACCU, IRU and CICTAB. Sanasa Insurance Company Ltd. is a leading micro insurance provider focused on uplifting and empowering the people at the grassroot level.