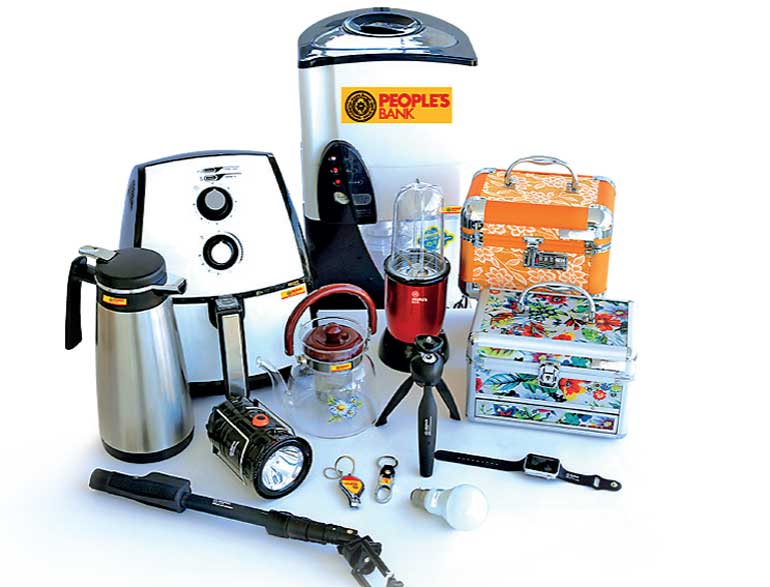 As the first bank to introduce conducting banking transaction as a New Year custom since 1973, all branches of the People's Bank will remain open for transactions on Monday, 17 April from 8:30 a.m. onwards.

Special prizes will be awarded to those who open new accounts as well as for those who deposit money to their existing accounts. Accordingly, a key tag will be awarded for a Rs. 1,000 deposit, an LED bulb for Rs. 5,000 deposit, a tea pot or rechargeable lantern torch for Rs. 10,000 deposit, a jewellery box or selfie-stick for Rs. 25,000 deposit, flask or smart watch for Rs. 50,000 deposit, juice maker for Rs. 100,000 deposit and an air fryer or water filter for Rs. 250,000 deposit.

Furthermore, People's Bank has also taken steps to reward every single transaction, and even serve milk rice and traditional sweet treats to all visitors in lieu of Sinhala and Tamil New Year.

Keeping in line with the perennial custom of monetary transaction for the traditional New Year, People's Bank extends its warm invitation to all Sri Lankan citizens to visit their nearest People's Bank and carry out traditional monetary transactions during the forthcoming Sinhala and Tamil New Year.