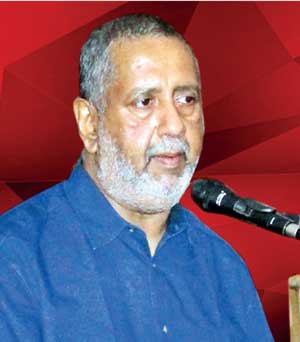 Senior officials of NDB together with the existing and potential customers from Pettah joined together in celebration of the five year anniversary of the NDB Pettah Branch at the Kingsbury Colombo.

"We wanted to thank the Pettah community for their continued trust and support; we recognised a need in this community and we invested in the people that live and work here. Five years later, we celebrate our success together and thank them for their support," said NDB CEO Rajendra Theagarajah.

NDB offers a gamut of retail banking products including Current/Savings accounts, Fixed Deposits, Housing Loans, Mobile Banking, Pawning services, Vehicle Leasing as well as Insurance Services to the residents of Pettah to help them grow and secure their wealth while enjoying easy access and convenience of banking with automated facilities such as Visa Debit Cards, Internet Banking and Western Union Money Transfer Services.

NDB also offers SME products to potential small and medium businessmen in support of the development activities in Pettah. With its expertise and knowledge in SME financing services, the Bank offers many financing facilities including short term working capital loans, supplier and distributor financing and long term funding, which is beneficial to the businesses in the area.

NDB remains committed to bringing its customers one step closer to accomplishing their life-long ambitions and uplifting their standards of living through the range of services that is accessible through its growing branch network.

Further details on NDB's many products can be obtained from its 24 hour call centre, by calling 011 2448888 or by visiting NDB Bank's website on www.ndbbank.com.