Nations Trust Bank PLC is pleased to announce the appointment of Conrad D'Souza as a Director of the Bank with effect from 18 January.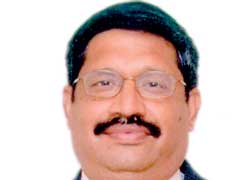 D'Souza currently serves as a Member of the Executive Management and Chief Investor Relations Officer of Housing Development Finance Corporation Ltd. (HDFC), a leading housing finance company in India. He has been with HDFC since 1984.

In HDFC D'Souza is responsible for strategy, corporate planning and budgeting, corporate finance and investor relations, wholesale lending to corporate and other non individual entities. He had held the position of Treasurer of HDFC for nine years and responsibilities included fund management, investments, resource mobilisation both domestic and international, asset liability management and investor relations.

He has been associated with HDFC's international funding from the multilateral agencies and in the international syndicate loan markets and the Floating Rate Note issue of July 2002 won the IFR Asia India Capital Markets Deal of the year for 2002. He also managed HDFC's $ 500 million Foreign Currency Convertible Bond issue which was the largest issue out of Asia in 2005.

D'Souza serves on the Boards of HDFC Investments Ltd., India, HDFC Education And Development Services Ltd., India, HDFC Holdings Ltd., India, HDFC Sales Ltd., India, Chalet Hotels Ltd., India, Kooh Sports Ltd., India, Association of Finance Professionals of India (AFPI), HDFC Sales Ltd., India and Housing Development Finance Corporation Plc, Maldives. He has been a consultant to USAID/UNDP and IFC (Washington) and has undertaken assignments in Asia, Africa and Eastern Europe.

D'Souza has a Master's Degree in Commerce, a Master's Degree in Business Administration and is a Senior Executive Program (SEP) graduate of the London Business School.

Nations Trust Bank PLC is ranked among the top 25 business establishments in Sri Lanka by Business Today magazine and its market positioning of being the benchmark of customer convenience, is ably supported by a host of financial products and services offered to a wide range of customers. The bank operates 92 branches across the country with an ATM network that covers 130 locations and is the issuer and sole acquirer for American Express Cards in Sri Lanka.