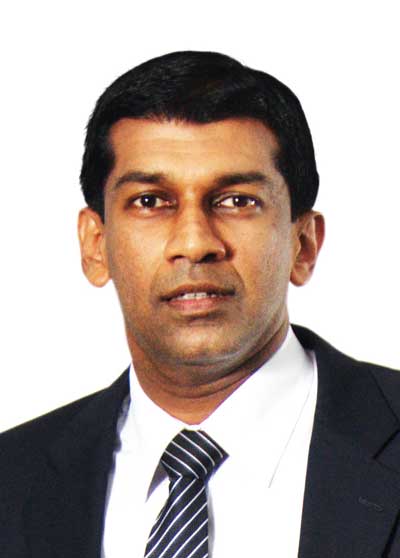 Multi Finance CEO Pushpike Jayasundera
Multi Finance PLC, an esteemed institution deeply rooted in the Sri Lankan finance sector, recently celebrated its 41st anniversary. Established in 1974, the company embarked on a journey providing leasing and hire purchase financing for its clients together with other financial accommodations such as loan deposit facilities and fixed deposits.

Multi Finance is a financial institution licensed by the Monetary Board of the Central Bank of Sri Lanka. Over the years, Multi Finance PLC has expanded its operations by increasing the number of branches covering major cities in Sri Lanka. As reflected in its Annual Report 2014/15, Multi Finance PLC has adopted a new strategic direction that focuses on the untapped micro-credit clientele that remains outside the scope of traditional banking and finance products.

Commenting on the company's milestone anniversary and its new direction, Multi Finance Chief Executive Officer Pushpike Jayasundera said: "Throughout our 41 years of operations, we have acted as a source of strength and support for people to grow and develop their lifestyles. We hope to continue this trend within our new strategic direction as well. In keeping with our core values, we aim to leverage our products and services to improve financial literacy and provide financial assistance to those who traditionally rely on informal financial markets."

In recent years, Multi Finance PLC has gone through a stringent Business Process Re-structure encompassing multiple initiatives aimed at strengthening its core competencies while generating sustainable business opportunities for its clients in order to succeed in the country's rapidly evolving macro-economic landscape. The company's involvement in Sri Lanka's microfinance sector is one such example. Multi Finance provides facilities as a reliable source of capital to Sri Lanka's entrepreneurs and Small and Medium Enterprises (SMEs).

"We have been successful in implementing this model in the rural sector. In that context, we will be making our presence felt within Sri Lanka's dynamic microfinance sector," said Jayasundera.