DUBAI (Reuters): Moody's Investors Service has cut its outlook for the debt ratings of Saudi Arabia and three other Gulf states while lowering Bahrain's rating to junk, citing concern over the impact of low oil prices on their finances.

Saudi Arabia's Aa3 rating was placed on review for a possible downgrade, Moody's said late on Friday, adding that it would study whether Riyadh's efforts to expand its non-oil revenues and diversify its economy were likely to work.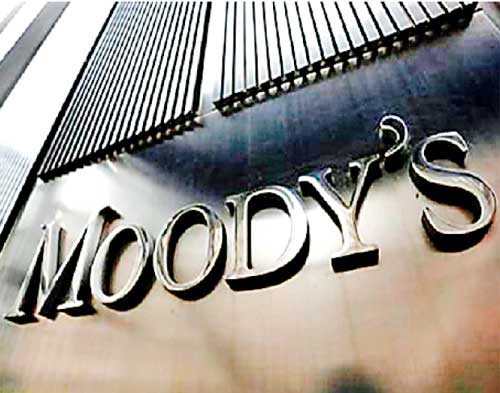 "At around $ 650 billion (or roughly 95% of forecast 2016 gross domestic product) at the end of September 2015, the country's foreign currency assets are large," it said.

"But potential calls on these funds are growing – emanating from the need to finance future current account and budget deficits, and from use in small-scale currency interventions to defend the currency peg amid rising speculation."

Moody's also put the United Arab Emirates, Kuwait and Qatar on review for downgrades - countries which are widely seen in the debt markets as more able to cope with an era of low oil prices because of their huge financial reserves relative to small populations.

It acknowledged that the UAE planned tax reforms and that its economy was more diversified than most in the region, but added: "The structural shock to the oil market is weakening the UAE's government balance sheet and its economy, and therefore its credit profile."

Moody's cut Bahrain's rating by one notch to Ba1, below investment grade. It kept the rating on review for a further downgrade; Bahrain has much smaller reserves of money and oil than its wealthy neighbours.

Central to the agency's analysis was its view of oil prices. It said it had recently cut its forecasts for Brent crude to $ 33 per barrel in 2016 and $ 38 in 2017, rising slowly to $ 48 by 2019. In December, it had predicted Brent at $ 43 in 2016.

Late last month, Moody's cut the rating of Oman, the other member of the Gulf's six wealthy oil exporters, by two notches to A3 and kept the rating on review for a further downgrade.

Moody's actions followed a mass downgrade of oil producers by Standard & Poor's in mid-February. S&P cut countries including Saudi Arabia, Bahrain and Oman. Saudi Arabia was cut by two notches to A-minus, three notches below Moody's rating, while Bahrain was lowered to junk.