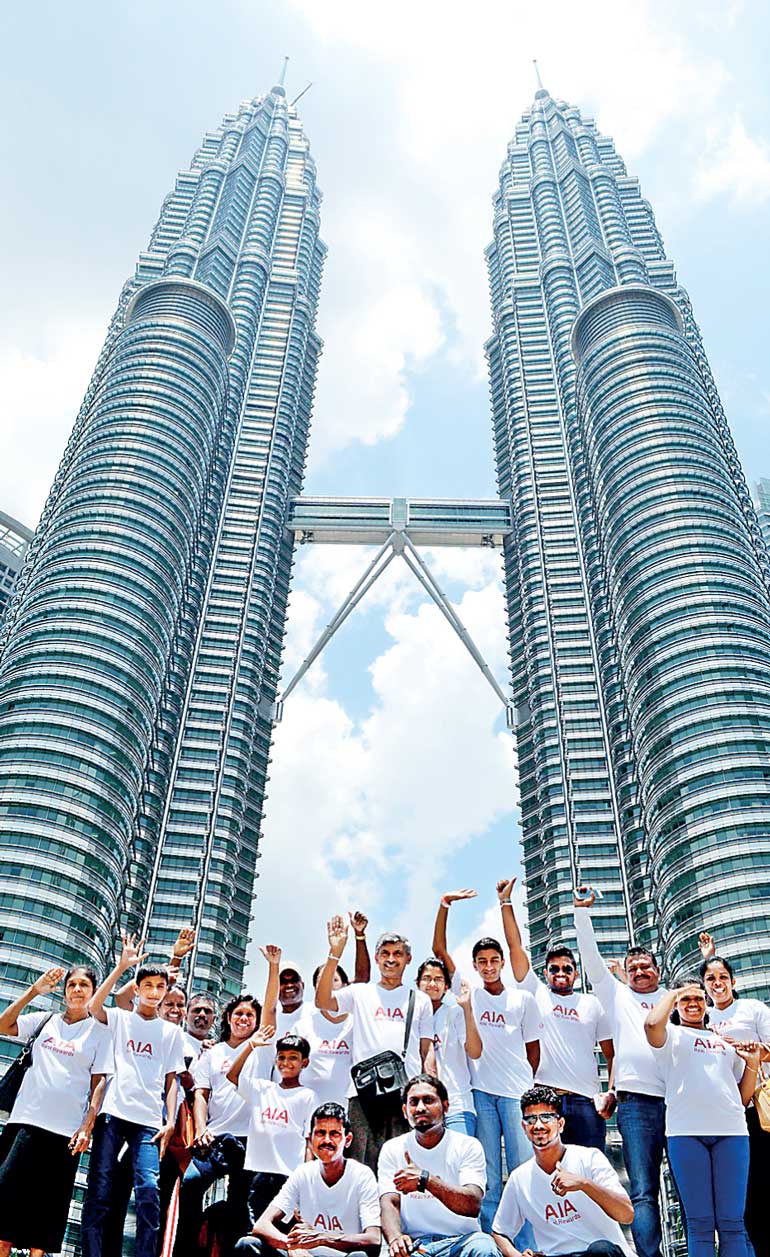 AIA customers at the Petronas Towers
AIA believes in making real life better for its customers. So whether you are a first-time tourist or a seasoned traveller, AIA will help you make memories that last a lifetime. That is why AIA showed its appreciation to 20 lucky customers, by treating them to a holiday for two in mesmeric Malaysia!

And mesmerised they were by Kuala Lumpur's majestic Petronas Towers, soaring 1,483 feet high, standing testament to the splendor of outstanding architecture. The city's museums and monuments boast a rich and colourful culture, while amidst the traditional decorated domes and glazed tile work, there is a buzzing metropolis enlivened with post-modern buildings, snazzy entertainment digs and stellar shopping centres. Home to some of the best spending opportunities ranging from branded to bargain, it was a dream destination for the shopaholics in the group.

"I took my daughter, it was her first trip overseas and she was really excited by the plane ride. But it just got better and better for her as she saw the vibrant city dappled with sky scrapers. She was astonished by the Petronas towers – I think that was the highlight for her!" said Herath from Anuradhapura.

"I went with my husband and we had a wonderful time. It was good for us to escape our daily routine and spend some quality time together, not to mention, I really enjoyed the shopping!" said Dharshanie from Horana.

AIA's Real Rewards programme gives 10 customers a free holiday package for two, every month. Winners have the choice of six exotic destinations including Kuala Lumpur, Singapore, Bangkok, Chennai, Bali and Kerala. All one has to do to stand a chance to win is be an AIA policyholder! Chances will increase if one pays premiums through a standing order. Call 2310310 for more information.