MBSL Insurance Company Ltd. has appointed Thusitha Nandasiri as its Chief Executive Officer.

He is a proud product of St. Thomas College Mount Lavinia and counts over 20 years experience in the insurance sector. Thusitha is an Associate Member of Chartered Insurance Institute (CII)–UK and holds the Chartered Insurer status. He is also a member of the Indian Insurance Institute and a Senior Associate of the Australian and New Zealand Insurance Institute. Further he has obtained qualifications in Marketing and holds the Diploma in Marketing from SLIM and also the Certified Professional Marketer status through the Asia Marketing Federation.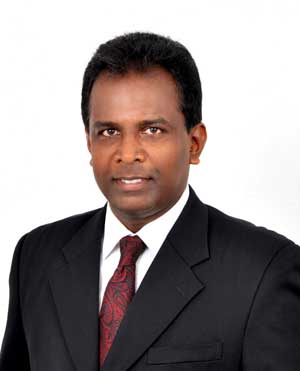 Thusitha is a well known figure in the insurance industry and is the current President of the Sri Lanka Insurance Institute (SLII). He has been attached to the institute as a lecturer and also has held positions as Vice President, Secretary, Asst. Secratary and Treasurer prior to being elected as the President in the current year.

Prior to his appointment, he has worked at senior positions in leading insurance companies in Sri Lanka in areas such as underwriting, claims, broker servicing and also having obtained overseas training on insurance, brings in a wealth of knowledge and experience to MBSLI.

Commenting on his appointment, MBSLI Chairman T.M.S. Nanayakkara stated: "We are confident that we have selected a young and a dynamic leader who can take the company to the levels desired by the Board. We have a very strong focus towards the customer and in this challenging period, we trust that the new leader will keep up to our expectations."

MBSL Insurance Company Ltd. is strongly backed by its parent company, Merchant Bank of Sri Lanka which is a subsidiary of the number 1 bank in Sri Lanka, The Bank of Ceylon.