KPMG was ranked first in the 2015/2016 Auditors League auditing 41 of Sri Lanka's leading listed companies as indicated in the LMD 100, by the independent publisher, media services.

This achievement marks the 11th consecutive occasion where the firm has topped the rankings published by the LMD magazine, leading in the previous four financial years and in the LMD 50 Auditors League, a previous index by publishers Media Services, for six consecutive years since the inception of the publication.

Commenting on the achievement, KPMG in Sri Lanka's Managing Partner Reyaz Mihular stated: "I am immensely proud that KPMG has once again been recognised for its leadership position in being the trusted auditor to a majority of Sri Lanka's leading listed companies. It reiterates that we continue our uncompromising focus on quality for clients and take our role of serving the capital markets and society as a whole very seriously."

Highlighting the significance of KPMG's impact in the marketplace, KPMG in Sri Lanka received a number of accolades including being ranked among the 'Most Respected' entities in the country earlier this year and being named as the "The Best Advisory Firm - Sri Lanka 2016" at the International Financial Awards.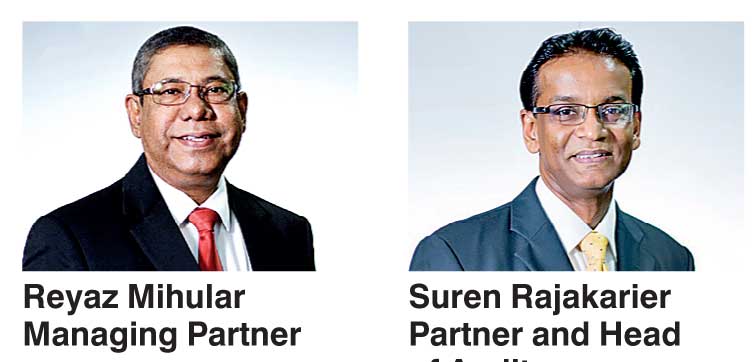 KPMG's Partner and Head of Audit Suren Rajakarier stated: "Given the essential and vital role audit plays building trust and confidence of stakeholders in the capital markets system, it is extremely encouraging that LMD publishes the Auditors League and recognises Sri Lanka's top companies. The continuous success KPMG has achieved in the Auditors League is a testament to our commitment to building trust in the capital market through our focus on delivering quality, working shoulder-to-shoulder with clients to deliver real results."

Suren added: "While congratulating all entities ranked in the LMD 100, we take particular pride that KPMG is the clear choice for the following entities listed within the 'top 10 & sector leaders 2015/2016' who have had spectacular success and continue to trust us."

With a worldwide presence, KPMG continues to evolve and expand through the contribution of innovation and technology to audit quality and build on the firms' successes through its people with a relentless focus on quality and excellent service.