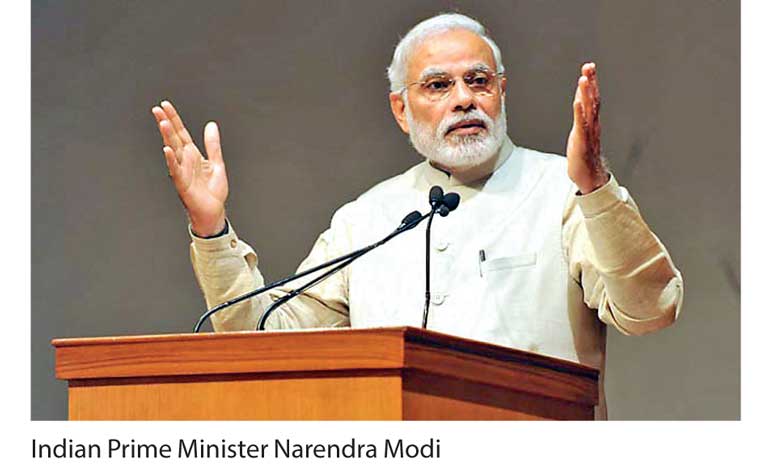 Reuters: Indian Prime Minister Narendra Modi on Friday launched cash incentives for individual users and merchants to promote digital payments, giving his agenda of less cash economy a push.

Modi had launched Bharat Interface for Money (BHIM) app for facilitating electronic payments along with other schemes in December, a month after abolishing high value notes to check corruption, black money and terror funding.

On Friday the prime minister announced referral and cashback schemes for using BHIM.

Under the referral bonus scheme, an individual user will get a referral bonus of rupees 10 ($0.16) for every person he or she introduces to the app. Under the cashback scheme merchants will get a cashback of rupees 25 ($0.39) on every transaction done through BHIM. The scheme is valid from April 14 to October 14.

Modi also launched the BHIM-Aadhaar app platform. In this system, the bank account of an Indian citizen will be linked with his Aadhaar (12-digit unique identification number). This platform will enable citizens to make digital payments using their biometric data – their thumb imprint – on a merchants' biometric enabled device.

Since coming to power in 2014, Modi has pledged to crack down on so-called black money with new measures including 10-year jail terms for tax evaders.

Modi scrapped 500-rupee and 1,000-rupee banknotes on November 8 in a bid to flush out cash hidden from the taxman.

India's "black economy," a term widely used to describe transactions that take place outside formal channels, amounted to around 20 percent of gross domestic product, according to investment firm Ambit.