Reuters: India will inject 229.15 billion rupees ($ 3.41 billion) into 13 state-run banks to help shore up the cash-strapped lenders and revive loan growth that has hit a two-decade low.

The capital infusion is part of New Delhi's plans to invest 700 billion rupees in state lenders over four years to March 2019. For the current fiscal year, Finance Minister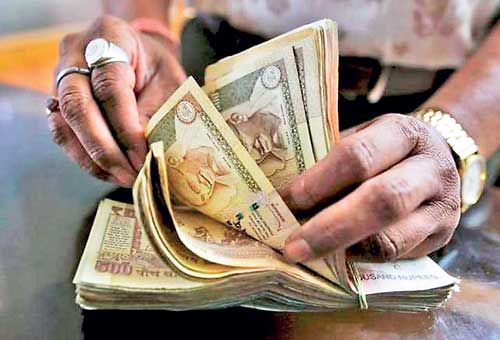 Arun Jaitley has budgeted 250 billion rupees for bank recapitalisation, but he has committed to more if required.

Under the details announced on Tuesday, top lender State Bank of India will get the biggest share of 75.75 billion rupees, according to a statement from the finance ministry. Indian Overseas Bank, which has the worst bad-loan ratio, is set to get 31.01 billion rupees.

The finance ministry said in a statement it was releasing three quarters of the amount set aside for each bank "to provide liquidity support for lending" and "to enable banks to raise funds from the market", adding the remainder will be allocated based on the banks' performance.

SBI Chairman Arundhati Bhattacharya called the capital infusion "very timely".

"We are hopeful that such provision of capital will help the banks in increasing lending, raising additional funding and cleaning up their balance sheets," she said in a statement.

A surge in bad loans and the full implementation of global Basel III bank capital rules mean Indian banks need billions of dollars of new capital.

While relatively better balance sheets are expected to make it easier for private lenders tap financial markets, most state-run lenders - struggling with a pile of stressed assets and lower profits – rely heavily on the government for funds.

Rating agency Fitch reckons Indian banks need $ 90 billion in new capital to meet Basel III requirements, with about two dozen state-run banks accounting for 80% of that figure.