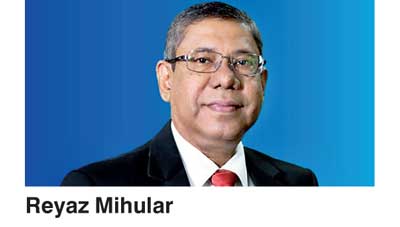 The International Federation of Accountants (IFAC) recently announced the re-appointment of Reyaz Mihular as a Board Member of the International Ethics Standards Board for Accountants (IESBA) for the third term. Mihular will serve a three year term commencing from January 2017 until December 2019.

The IESBA is an independent standard-setting board that develops and issues, in the public interest, high-quality ethical standards and other pronouncements for professional accountants worldwide. Through its activities, the IESBA develops the Code of Ethics for Professional Accountants, which establishes ethical requirements.

Prior to his appointment to the IESBA Board in 2012, Mihular served as a Board Member of the International Accounting Standards Committee (IASB) for five years. During this tenure, he served as the Chair of the Steering Committee, which developed accounting standard International Accounting Standard (IAS) 41, Agriculture, and also served as a member of the steering committee that developed IAS 19, Employee Benefits. He also served as the Chairman of the Chartered Institute of Management Accountants – Sri Lanka Division and is a Past President of the Institute of Chartered Accountants of Sri Lanka. He is the Managing Partner of KPMG in Sri Lanka and the Maldives, and serves as a Board Member of KPMG's Middle East and South Asia (MESA) Regional Cluster.

IFAC is the global organisation for the accountancy profession, dedicated to serving the public interest by strengthening the profession and contributing to the development of strong international economies. It comprises of more than 175 members and associates in more than 130 countries and jurisdictions, representing almost three million accountants in public practice, education, government service, industry, and commerce.