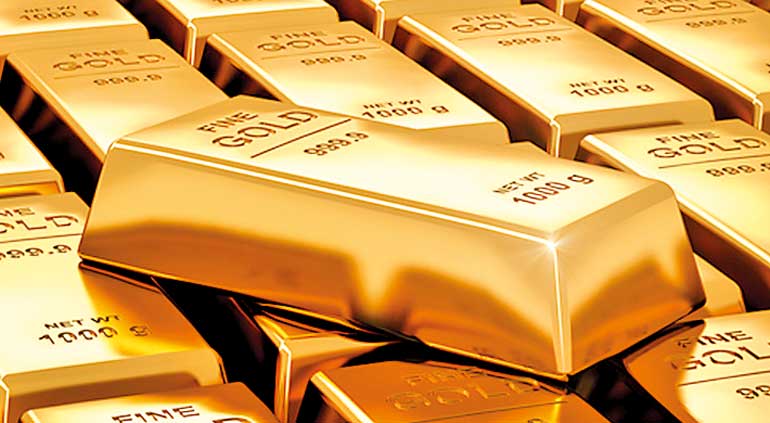 Reuters: Gold rose almost 1% on Thursday as the dollar edged lower and volatility in stock markets stoked demand including fresh buying of bullion funds.

Spot gold was up 0.6% at $1,235.86 an ounce by 1046 GMT, heading for a third straight day of gains.

The metal seems to have rediscovered its role as a shelter for risk-averse investors, rising 16% this year as global equities have tumbled and fears of a global economic slowdown increased. The metal hit a one-year high of $1,260.60 this month, further supported by the repricing of expectations for U.S. interest rate rises.

"The technical picture seems a bit changed and at the same time we don't expect rate hikes from the Fed anymore ... we expect gold to reach $1,300 by the end of the year," ABN Amro analyst Georgette Boele said.

European shares rebounded on Thursday but lower oil prices and dipping Chinese shares rekindled anxiety about the impact of high market volatility on the global economy.

Gold's advance was also helped by a flat dollar against a basket of major currencies, making the metal cheaper for foreign currency holders.

An increase in the holdings of bullion-backed exchange-traded funds (ETF) has also supported the rally.

Inflows into SPDR Gold Trust, the top gold ETF, this year have already surpassed outflows for the whole of 2015. On Wednesday the fund's holdings rose to 760.32 tons, the highest since March 2015.

Gold could gain more because it is on the cusp of a key technical level known as the "golden cross", when the 50-day moving average surpasses the 200-day moving average, analysts said. The gap was less than 50 cents on Thursday.

If the golden cross occurs, it would be the first such formation in almost two years and would be a bullish buy signal for technical traders and momentum-driven investors.