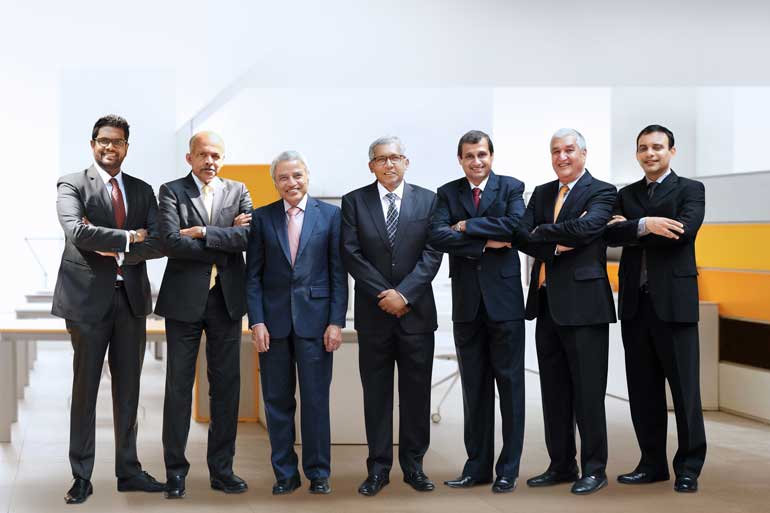 Union Assurance General (UAG) recently held its first Annual General Meeting under the patronage of Fairfax, together with the newly appointed Board of Directors and the Chairman of Fairfax Asia Ramaswamy Athappan.

"We are proud to be a part of the Fairfax Group. Their backing and expertise continues to be a source of confidence for UAG during this transitionary period," stated Dr. Sanjeev Jha the CEO. "The insurance market here in Sri Lanka is at an exciting point of time. With the country's economy showing signs of development and opportunities surfacing we see immense scope for growth in the market. Being a part of Fairfax allows us to leverage on global capabilities and take our company to greater heights," he added.

Fairfax Financial who holds a 78% stake in Union Assurance General Limited (UAG) is one of the largest providers of general insurance in the world. A diversified, financial services company headquartered in Toronto and listed on the Toronto stock exchange, Fairfax accounts years of experience in insurance, re-insurance and other financial services across the globe and have been a majority stakeholder of UAG since January 2015.

Fairfax has also recently announced its best underwriting results in their 30-year history with $ 705 million in Underwriting Profit compared to the $ 552 million that was recorded in 2014, and a record combined ratio of 89.9%. They earned $ 568 million after tax ($ 23.15 per share) in 2015, thereby increasing common shareholders' equity from $ 8.4 billion as at 31 December 2014 to $ 9.0 billion.

Fairfax Chairman and Chief Executive Officer Prem Watsa had stated in his letter to shareholders "We think of business as a good thing. By providing outstanding service to customers, looking after and nurturing employees, providing a return for shareholders and then reinvesting a portion of the profits in the communities we serve, we think business can be a calling. The key, we think, is to be focused on the long term and never compromise honesty and integrity in any relationship. Our Guiding Principles have served us well over the past 30 years and are the rock on which our company is built. They will never change!"

The compound growth rate of the Fairfax stock price over 30 years is the second best among all companies in Canada and among the top ten companies in the S&P500 stock market index. Soundly financed with year-end cash and marketable securities close to $ 1.3 billion as at 31 December 2015, the Net premiums written by its insurance and reinsurance operations increased by 16.6% to $ 7,138.9 million, primarily reflecting the consolidation of Brit Insurance – one of the largest insurers in UK, in the second quarter of 2015.