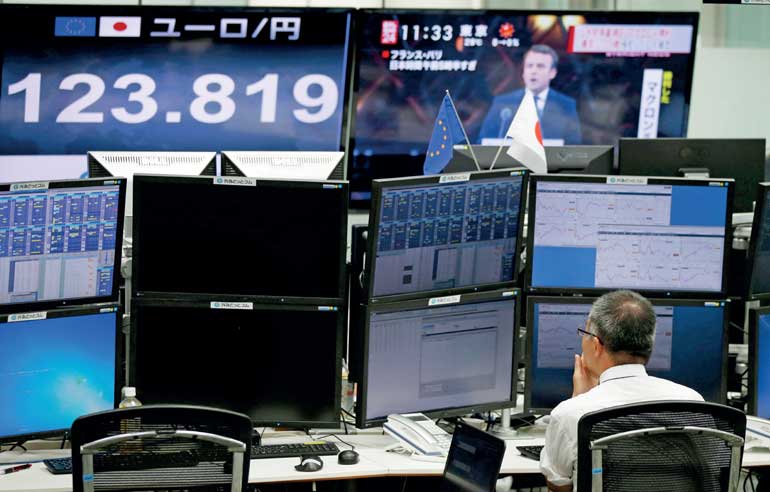 The euro hit a six-month high against the dollar on Monday while Asian shares gained and US stock futures briefly touched a record high, on investor relief after centrist Emmanuel Macron comfortably won the French presidential election.

The common currency gave up gains later, with some market participants citing uncertainties on whether his new party, rebranded La Republique En Marche, can get a parliamentary majority in elections in June.

"We expect the focus to shift to French legislative elections in June. These will be crucial for determining Macron's ability to implement his economic program, which includes labour market reforms that would make it easier for French businesses to hire and fire," said analysts at BlackRock in a note.

Pollsters' projections give Macron a win of around 65% to nationalist, anti-EU rival Marine Le Pen's 35% – a gap wider than the 20 or so percentage points that pre-election surveys had suggested.

The centrist's emphatic victory brought comfort to investors and European allies alike, who had been nervous about the risk of another populist upheaval, following Britain's vote to quit the EU and Donald Trump's election as US president – neither of which had been predicted by pollsters or bookmakers.

The euro rose to as high as $1.1024, its highest in about six months, before stepping back to $1.0973, 0.2% below late US levels last week.

"The uncertainty had been low in the first place so we are seeing some buy-on-rumour-sell-on-facts type of trading. But fundamentally, I don't see any changes in the euro's uptrend," said Kazushige Kaida, head of foreign exchange at State Street in Tokyo.

Earlier the common currency hit a one-year high of 124.58 yen and a five-month high of 1.08865 Swiss franc.

MSCI's broadest index of Asia-Pacific shares outside Japan added 0.3%, snapping a three-day losing streak.

Japan's Nikkei gained 1.7% to hit a near 1 1/2-year high after a five-day weekend due to the Golden Week holidays.

The S&P 500 mini futures gained 0.2% to hit a record high of 2,403.75 in early trade before giving up the gains to trade flat.

"Political risk in Europe has been considered as a major market theme this year. But in the Netherlands (anti-EU party leader Geert) Wilders lost in March. The French election is now out of the way," said Norihiro Fujito, senior investment strategist at Mitsubishi UFJ Morgan Stanley Securities.

"And in Germany the ruling Christian Democrats are recovering. The political risks in Europe have receded," he said.

Chancellor Angela Merkel's conservatives won a decisive victory in a vote in Germany's northern state of Schleswig-Holstein on Sunday, boosting her prospects of winning a national election in September.

Full employment in US

Stock markets had a welcome surprise on Friday from solid US employment numbers. Nonfarm payrolls surged by 211,000 last month after a paltry gain of 79,000 in March, and the unemployment rate dropped to 4.4%, near a 10-year low and well below the most recent Federal Reserve median forecast for full employment.

The hiring rebound supports the US central bank's contention that the pedestrian 0.7% annualised economic growth in the first quarter was likely "transitory," and its optimism that economic activity would expand at a "moderate" pace.

The 10-year Treasury yield ticked up to 2.360%. And Fed fund rate futures are pricing in almost a full chance of a Fed rate hike in June.