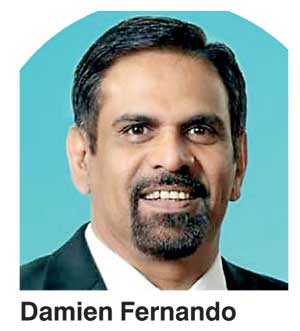 Damien Fernando has resigned from the Board of HNB as a Non-Executive Director.

He was originally appointed to the HNB Board in April 2012. Damien was the former Executive Director of Sri Lanka Insurance Corporation. He has also served on the boards of Distilleries Company of Sri Lanka Plc, Pelwatte Sugar Industries Plc, the Lanka Hospitals Corporation Plc, Melstacorp Ltd., Lanka Bell Ltd., National Asset Management Ltd., Continental Insurance Lanka Ltd. and several other companies.

He is a Fellow of the Chartered Institute of Management Accountants UK. He has been awarded a Master's degree in Business Administration from the Postgraduate Institute of Management of the University of Sri Jayewardenepura.