The Commercial Bank of Ceylon has been adjudged Sri Lanka's 'Commercial Bank of the Year 2015' by the UK-based International Banker, giving the Bank its sixth international award since June this year.

The award is the first from International Banker to a bank in Sri Lanka.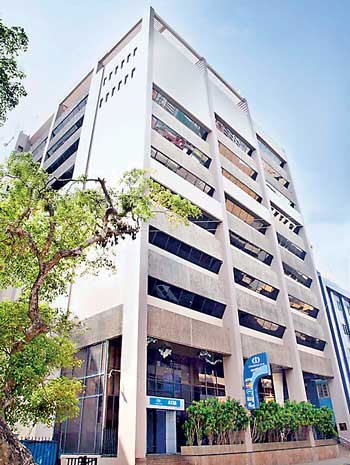 In June this year, Commercial Bank was adjudged the Best Bank in Sri Lanka by FinanceAsia, and received the Euromoney award for the Best Bank in Sri Lanka in July. In August, the bank received the award for Asia's Best Employer Brand, and the award for Talent Management at the 2015 edition of Asia's Best Employer Brand Awards in Singapore. In September the bank was recognised for its "Green Banking" efforts at the fifth Asian Customer Engagement Forum (ACEF) Awards in held in Mumbai, India.

"These awards are valuable affirmations of the results achieved through the dedication, passion and professionalism of the bank's employees at all levels, as well as the loyalty of our customers," the bank's Managing Director/CEO Jegan Durairatnam commented.

The International Banker award recognises the strength of Commercial Bank as reflected in the bank's stellar financial performance, its contribution to the country's Small and Medium Enterprise (SME) sector, the bank's contribution to the economy of Sri Lanka and how it has overcome the challenges in the market place.

The magazine's Banking Awards were established to identify the leading organisations within the industry that represent the benchmarks of achievement, corporate governance, technological development and customer service that help to drive economic growth in the countries in which they operate. The 2015 Banking Awards were open to all banking institutions regardless of size, market cap or number of employees. The sole concern of the awards is to highlight the best banks globally.

The announcement of the International Banker award came shortly after Commercial Bank was ranked the most respected bank in Sri Lanka for the 11th consecutive year and the second 'Most Respected' corporate entity in the country overall for the fifth successive year in the 2015 LMD rankings of the Most Respected Entities in Sri Lanka.

The only Sri Lankan bank to be ranked among the Top 1000 banks of the world for five consecutive years, Commercial Bank operates a network of 244 branches and 616 ATMs in Sri Lanka and is the country's largest private bank. The bank was ranked the most valuable private sector brand in Sri Lanka in 2014 and has also won multiple awards as Sri Lanka's best bank from several other international publications over several years. The bank was adjudged one of Sri Lanka's 10 best corporate citizens by the Ceylon Chamber of Commerce in 2013 and 2014.