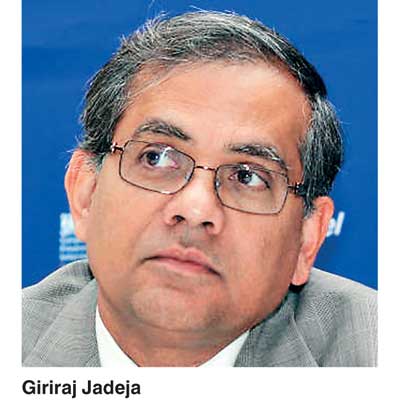 The International Finance Corporation (IFC) has appointed its Global Head, Financial Innovation Giriraj Sinh Jadeja to the Board of Commercial Bank Plc as Non Executive Independent Director.

The World Bank's private sector investment arm has a 4.47% stake in Commercial Bank. Jadeja replaces H.J. Wilson, Manager of Financial Institutions in Sub Saharan Africa for the IFC/World Bank Group, who resigned recently having served since July 2014.

Jadeja is holder of an MBA in Finance from Baruch College CUNY, a Master's Degree in Hotel Management from the Oberoi School of Hotel Management (a Cornell University affiliate program) and B.A. (honors) from St. Stephen's College, University of Delhi.

He has held several key positions as Regional Industry Head - Asia, Senior Manager - Latin America and The Caribbean Region, Mexico/Bogota, Manager - East Asia and The Pacific Region, Hong Kong, Senior/Principal Investment Officer - Financial Markets Division, Washington D.C at the IFC.

He has also served as Director Acquisition/Integration and Business Development, New York, NY, Director Finance and Assistant to the CFO, Manager/Senior Manager - Finance at American Express Travel Related Services Inc.