Reuters: Citigroup Inc will combine its retail banking and mortgage operations under Jonathan Larsen, according to an internal memo seen by Reuters, in the second senior promotion for a veteran of the bank's Asian franchise this year.

The US bank's Asia Pacific chief Stephen Bird in April became the global head of Citi's consumer bank, in a move seen by analysts as rewarding the US lender's strategy in the region.

Larsen, currently global head of retail banking, previously ran Citi's Singapore unit and spearheaded the lender's push in credit cards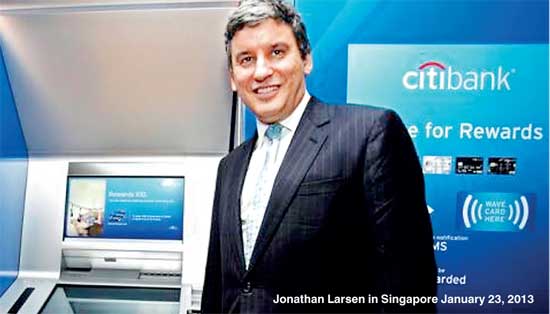 in Asia. Citi's Asian franchise now has 12 of the lender's 24 consumer banking markets globally, and contributes a fifth of global profits.

"Citi Asia is a sign of where Citigroup as a whole potentially can go," CLSA analyst Mike Mayo said in a research note prior to the announcements. The lender's strategy in the region has been to move from targeting the mass market to richer 'mass affluent' customers, Mayo wrote.

The appointments this week of Larsen and Bird, who oversaw that push in Asia to trim low-profit customers and target wealthier clients, signals Citi's intention to pursue the strategy globally.

In a separate memo also seen by Reuters on Thursday, Citi named Anand Selvakesari as head of consumer banking for Asia, a position Larsen has been holding since 2009.

A Citi spokesman confirmed the contents of the memos.

Fabio Fontainha, the head of consumer banking in Brazil, will assume additional responsibility for consumer banking in Latin America.