Reuters: AIA Group Ltd, the world's third-largest life insurer by market value, posted a 55% rise in its new business in the first quarter, helped by a surge in sales in China and Hong Kong.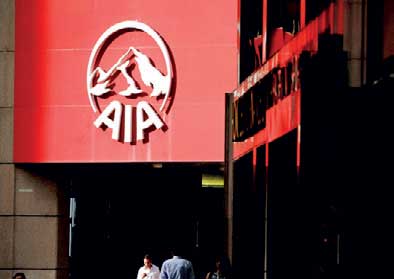 Over the past seven years, the company has expanded rapidly into growth markets including India and China, leading to a quadrupling in the value of new business at AIA to $2.8 billion between 2010 and November 2016, according to the company.

The insurer's value of new business, which measures expected profits from new premiums and is a key gauge for growth, rose to $884 million during the quarter, up from $578 million in the same period a year ago, the company said.

The strong results follow the group's robust performance in 2016, which was buoyed by steady demand for policies in Hong Kong, with mainland Chinese seeking overseas investment opportunities to cushion the impact of a weakening yuan. China and Hong Kong together account for about half of new business growth globally at AIA, originally founded in Shanghai nearly 100 years ago and the first foreign insurer to be granted a license in China.

AIA last month named Ng Keng Hooi as its new chief executive to replace Mark Tucker, who is leaving the company to join HSBC HSBC as its new chairman in October.

The company said Hooi would formally assume the role of chief executive officer from June 1, a date it had not previously announced. Tucker will remain as a non-executive director of the group until Aug. 31.