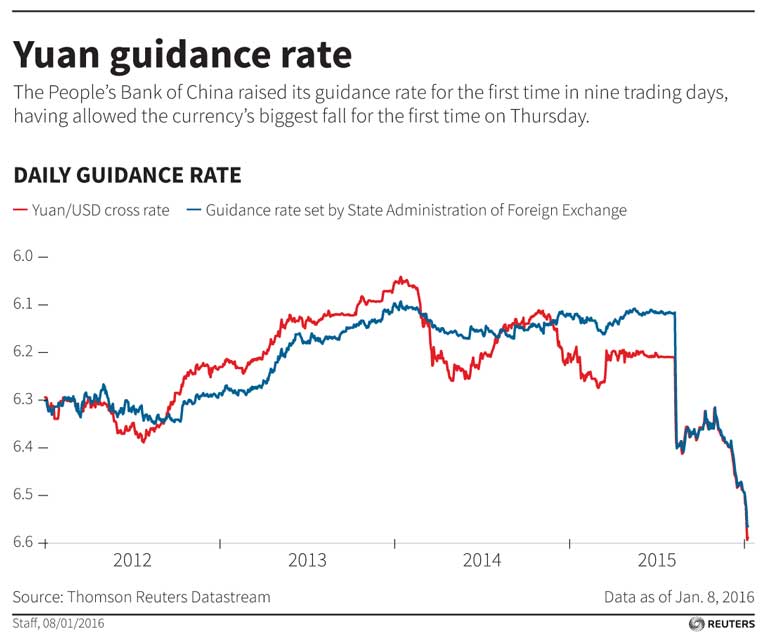 Reuters: China's foreign exchange regulator said on Saturday it will ramp up risk control efforts, push ahead with regulatory reforms and look to accelerate the development of the country's foreign exchange market in 2016.

The State Administration of Foreign Exchange (SAFE) made the comments in a statement on its website after concluding an internal meeting.

It will also continue to promote the orderly opening of China's capital account and improve its management of foreign exchange reserves, it said. The meeting's attendees included Pan Gongsheng, deputy governor of China's Central Bank and party secretary for SAFE, the statement said. That marked the first official acknowledgement of Pan's appointment to SAFE, after business magazine Caixin reported last month that he would replace outgoing SAFE head Yi Gang.

China's financial regulators have come under heavy scrutiny after a surprise devaluation of the yuan CNY=SAEC on 11 August sharply accelerated capital outflows.

Beijing this week allowed the biggest fall in the yuan in five months, pressuring regional currencies and sending global markets tumbling as investors feared it would trigger competitive currency devaluations.