Integrated Reporting (IR) recognises that a business has a wider stakeholder community rather than just the providers of finance which can influence its performance. IR also recognises that a business deploys many capitals, financial and non-financial. IR has demonstrated that a company's value is enhanced when these aspects are recognised and reported.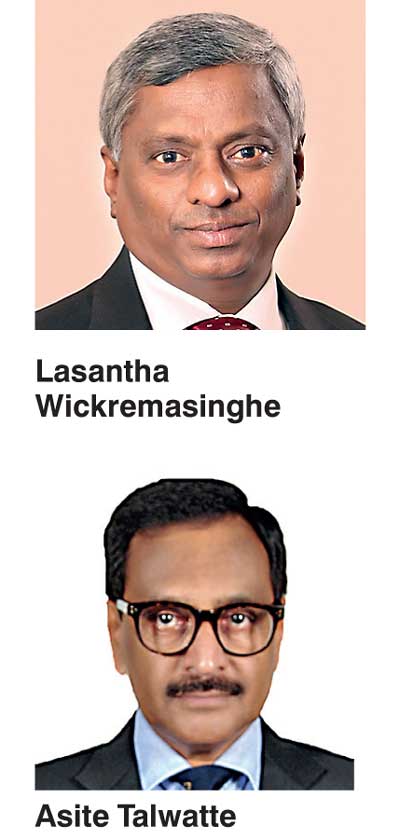 The Institute of Chartered Accountants of Sri Lanka (CA Sri Lanka), together with the Integrated Reporting Council of Sri Lanka (IRCSL), continued to be at the helm in helping organisations, particularly listed companies, understand the importance and benefits of IR by publishing a supplementary guide to help corporates create and add value to stakeholders.

The 'A Supplement to a Preparer's Guide to Integrated Corporate Reporting' is a publication which builds on fundamental concepts relevant to the Integrated Reporting Framework and expands on several vital components including Materiality, Stakeholder Engagement, Connectivity, Reliability and Completeness, Consistency and Comparability, which are believed to be very relevant to corporates in Sri Lanka.

The latest publication is a follow-up to the 'Preparer's Guide to Integrated Corporate Reporting', issued by CA Sri Lanka in 2015 to provide localised guidance to corporates to produce a more comprehensive integrated report, while moving away from the conventional annual reports. The latest guide aims to help organisations to comprehend the requirements based on the IR framework and the guiding principles.

With businesses today facing heightened expectations of their role in society and the world, and with earning profits only being one of many criteria by which performance is measured by stakeholders, IR has taken centre-stage in recent years. As the national body of accountants, CA Sri Lanka has been at the forefront in helping corporates embrace this framework, which goes beyond traditional financial reporting and helps organisations offer a more holistic picture to their internal and external stakeholders and even those who are indirectly linked to the organisation.

CA Sri Lanka President Lasantha Wickremasinghe highlighted that in recent years IR has gained increased importance in the context of creating corporate value and sustainability to organisations. "In ensuring Sri Lanka's corporates are in line with these relevant developments, the institute took the lead to provide leadership and insight by launching several initiatives to educate organisations in the country on the frameworks," he said.

Key among them, Wickremasinghe explained was the establishment of the IRCSL, which consists of professionals from the accounting and non-accounting sectors, regulators, chambers and academics. He also said that the Preparer's Guide to Integrated Corporate Reporting and the latest publication were all part of a larger program to help corporates understand the importance of this framework.

"We have also included a special award category for integrated reporting in the Annual Report Awards, to promote the framework among companies in the country," he said.

"IR is an important framework because it aims to bridge the gap between financial and non-financial capitals, and in the current context with expectations from corporates rising, this is very pertinent and we believe more and more organisations should embrace this framework if they are to enjoy performance, financial stability along with sustainability," Wickremasinghe added.

IRCSL Chairman Asite Talwatte said that in 2015 CA Sri Lanka released the Preparer's Guide to Integrated Corporate Reporting in order to support and facilitate organisations to embark on the IR journey.

"Since then, and based on the current requirements, we have taken steps to publish a supplementary guide which covers various guiding principles under the framework, which are relevant for organisations in Sri Lanka," he said.

Talwatte elaborated that during various forums, it became evident that there was a need to issue a separate publication on the guiding principles, as some organisations did not have the required clarity and understanding on these principles. "So we took steps to develop this supplementary guide for the benefit of these organisations that required more insight on these guiding principles," he said.

While explaining that the IR framework tries to bridge the gap in annual reporting where hitherto only financial information was disclosed, Talwatte noted that the IR framework promotes the importance of financial and non-financial capitals such as social capital, human capital and even environmental factors relating to an organisation.

"There has been a positive outcome shown by companies using the IR framework, and as a country that has a growing consumption, along with strong urbanisation, there is an increasing need for corporates to understand their responsibilities to all stakeholders and even the environment," he stated.