The Bankers to the Nation, Bank of Ceylon extended its branch network in North Western, North Central and Sabaragamuwa provinces with its newest branches in Saliyawewa, Wahalkada and Pallebadda recently. The Pallebedda branch was ceremoniously opened by the bank's Chairman, President's Counsel Ronald C. as the Chief Guest.

"Bank of Ceylon is the No. 1 bank in Sri Lanka. By establishing new branches in those regions BOC will be able to deepen its banking relationship with the people in respective areas, financially benefitting them to achieve their aspirations," stated the Chairman.

The bank's General Manager D.M. Gunasekara, Deputy General Manager Province Sales G.L.P. Jinasoma and several senior bank officials were also present at the ceremony.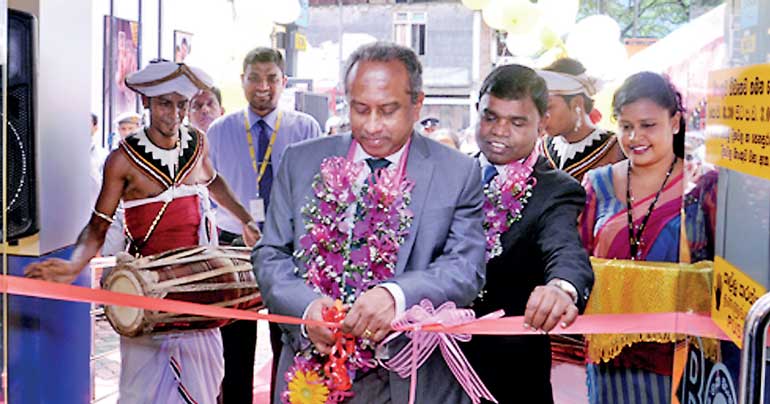 BOC Chairman, President's Counsel Ronald C. Perera cutting the ribbon at the Pallebadda branch opening