Bank of Ceylon announced the launch of its new treasury system, 'Finacle,' in conjunction with Infosys and its business alliance partner MillenniumIT, a leading IT solution provider in Sri Lanka.

Bank of Ceylon deployed the new age Infosys Finacle treasury solution version 11.2.1 to provide its customers with a new paradigm in service excellence and convenience with this state-of-the-art platform. The new system enables the treasury activities of Bank of Ceylon to strengthen its risk management and provide a speedy and modern service to its customers and counterparties.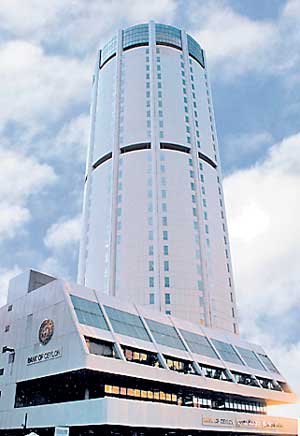 The Bank of Ceylon treasury plays a vital role in the performance of the bank by contributing a significant amount towards profitability. BoC caters to all spheres of society from the smallest investor to the largest corporate.

BoC treasury attracts a large number of local and foreign customers by quoting competitive foreign exchange rates, and engaging in repo and reverse repo transactions, LKR denominated Government securities such as treasury bills and bonds and currency options to corporate customers to mitigate exchange rate and interest rate risks. They also maintain a strong global presence with over 859 correspondent relationships with overseas banks.

Bank of Ceylon Chairman Roland C. Perera, President's Counsel and Bank of Ceylon General Manager D.M. Gunasekara inaugurated the system on 21 September.

Finacle is the award-winning universal banking solution suite from Infosys. Finacle today powers banks in 84 countries. Finacle has been rated a leader by various independent analysts including Gartner, Forrester and others.

Millennium IT is the power behind many of the world's financial markets and is a fully-owned subsidiary of the London Stock Exchange Group. They have spearheaded implementation of Finacle treasury at major State and private sector banks in Sri Lanka.